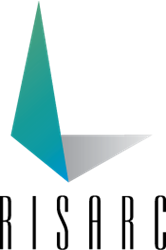 California was among the very first in the nation to enact state legislation enabling President Obama's Affordable Care Act – and now it will be among the first to make a success of this revolutionary shift in health care coverage.
Burbank, California (PRWEB) September 24, 2013
Richard Stephenson, CEO and Founder of RISARC, a leading national provider of high-technology and revenue recovery solutions to the U.S. health care industry, today applauded California's aggressive and successful marketing of the state's new affordable medical insurance program, called Covered California.
Covered California unveiled the first phase of its advertising and marketing campaign on August 29. Formal enrollment under the plan begins October 1, as it does for other federally-subsidized Affordable Care Act (ACA), state plans across the nation. Actual health care coverage under the federally-subsidized program begins January 1.
Said Stephenson: "California was the among the very first in the nation to enact state legislation enabling President Obama's Affordable Care Act – and now it will be the among the first to make a success of this revolutionary shift in health care coverage, bringing first-time care to millions and better care to all."
Organized marketplace
Covered California was created to develop an organized marketplace where legal residents of California can buy health coverage that cannot be denied or cancelled if you are sick or have pre-existing health conditions.
According to State projections, as of 2014, about 2.6 million Californians will qualify for federal financial assistance. An additional 2.7 million who do not qualify for assistance will benefit from guaranteed coverage through Covered California or from an insurance company in the individual market.
Said Stephenson: "The roll out of Covered California will expand choices in the state and empower families to seek out and to find the best coverage to match their unique circumstances. It will also accelerate the technical and digital-record advances that have revolutionized the administration of health care over the past several years."
Stephenson earlier predicted an enormous technology boom as health care providers chase new cost savings and treatment efficiencies during the implementation of the federal Affordable Care Act.
California begins enrollment efforts
To date 13 other states, such as Rhode Island and Colorado have chosen to opt into state-run Health Insurance Exchanges (HIE). Rhode Island's Health Benefit Exchange, similar in structure to the California plan, passed its own tough federal operations review just this month but will open for enrollment on October 1 with all the rest. Other states have customized their plans. For example, Colorado has devised a ranking system, awarding "stars" to insurance companies based on quality of coverage consumers can expect under the Affordable Care Act.
States that are still resisting the new law and have declined to establish state-run exchanges will not be entirely immune to its impact, according to Stephenson.
Said Stephenson: "All insurance plans in the U.S. will now be prohibited from rejecting consumers who are already sick. No annual or lifetime limits will be permitted beginning in 2014. And all plans will now provide a standardized set of health benefits. Standardization alone will bring a new level of order and reason into the health insurance marketplace. I expect a quick savings in billions of dollars from better efficiencies in plan management and certainly from the preventative care that will spare millions of newly covered Americans the pain and expense of avoidable illness."
About RISARC
RISARC is a leading national high-technology and revenue recovery consulting firm to the health care industry. RISARC, founded in 1990, has recovered over $1 billion for its clients. The company offers the RMSe-bubble™ for secure electronic document exchange and the signature RISARC 360° single-source solution that combines health care revenue cycle expertise with innovative cloud-based, cost-saving technology to help clients optimize existing resources, meet business objectives and reach financial goals. RISARC is a pioneer in health care technology solutions and is a certified Health Information Handler for the Centers for Medicare and Medicaid Services, esMD project. The RMSe-bubble provides the industry's best secure, HIPAA-compliant environment for electronic record and document exchange and has been endorsed and accepted by providers, commercial insurance carriers and government agencies across the United States.
Please visit us at http://www.risarc.com for additional information
Media Contact
Marshal Gordon
mgordon(at)risarconline(dot)com
(818) 953-3020