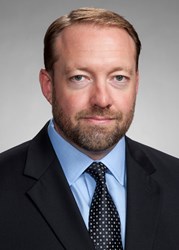 Denver, Colorado (PRWEB) September 25, 2013
Holland & Hart LLP is pleased to announce the addition of Matt Ochs to the firm's Bankruptcy and Real Estate and Construction practices. He is based out of the firm's Denver office.
Ochs has a broad-ranging practice emphasizing both insolvency matters and real estate transactions.
In his insolvency practice, Ochs advises clients on nearly all aspects of bankruptcy, loan workouts and liquidations, with a particular focus on representing secured and unsecured creditors and purchasers of distressed assets. His real estate practice includes counseling both public and private lenders, investors, landlords and developers on financing, purchase and sale, leasing, covenants, easements and development matters.
Ochs is admitted to practice in Colorado, the U.S. District Court for the District of Colorado, the U.S. Court of Appeals for the Tenth Circuit and the U.S. Supreme Court.
He is a member of the American Bankruptcy Institute and former co-chair of the bankruptcy subsection of Colorado Bar Association.
He holds a J.D. from the University of Denver College of Law and a B.A. from the University of Arizona.
About Holland & Hart
Holland & Hart LLP delivers integrated legal solutions to regional, national and international clients of all sizes.
Since its inception in 1947, Holland & Hart's more than 440 lawyers have consistently been recognized by leading national and international peer and industry review organizations for innovation and dedication to the practice of law.
For more information, visit http://www.hollandhart.com.