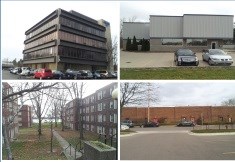 The borrowers tried to close the transaction on their own for almost a year before selecting Gauntlet for the transaction.
Los Angeles, CA (PRWEB) September 24, 2013
Gauntlet Private Investment funded a $4.5 million dollar loan for the discounted note pay off of an eleven-property portfolio in and around Detroit, MI. The borrowers tried to close the transaction on their own, with multiple funding sources for almost a year, before selecting Gauntlet for the transaction. Gauntlet issued a commitment to fund within 30 days of receipt of all relevant information. However, the bank holding the note dragged closing out an additional few months.
The loan improved the equity position of the borrowers by nearly $6 million dollars; however, lenders shied away from the collateral for numerous reasons. Detroit, MI has been one of the hardest hit sub-markets and Michigan, as a state, has experienced population decline for several consecutive years. Reported insolvency and a potential bankruptcy by the city of Detroit also made the loan quite difficult to fund. Additionally, the portfolio, while anchored by three multi-family properties, had numerous office properties which were largely leased by month-to-month tenants. "This transaction needed to be restructured with additional incentive, given the risk that the lender would be taking. We were intelligently able to accomplish that," commented President Michael A. Clinton, Gauntlet PI.
Gauntlet PI is a real estate and business focused investor with investment banking and advisory services which provides first trust deed bridge loans, 2nd mortages, and high leverage Mezzanine loans. The company is a spin off from Gauntlet Commercial Real Estate Capital, and is actively adding multifamily and industrial cold storage facilities to it's balance sheet. If you are in need of financing for difficult transactions or aware of any large off market multi-family or cold storage facilities for sale, please contact us. For more information about our firm, please go to http://www.gauntletpi.com.