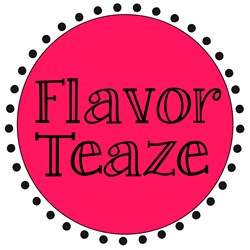 Greek gastronomy is on the rise mainly due to the health benefits associated with it. The team at FlavorTeaze is exceptional when it comes to selecting the best Greek foods and wines.
Williamsburg, VA (PRWEB) September 25, 2013
FlavorTeaze, http://www.flavorteaze.com, the Internet's authority on authentic Greek foods and Mediterranean gourmet selections, has added dozens of new items, including authentic Greek cheeses as well as Greek and Spanish wines. Their boutique approach to their food and wine selections as well as their gift concierge services sets them apart from anything you might have been used to until now. Because FlavorTeaze is exclusively an e-commerce store, they are experts at ensuring that foods that are ordered are delivered in optimum condition and that what a customer orders is exactly what they get.
"We are much more than simply an online food store. We are passionate about Greek & Mediterranean gastronomy and want to share the delicious and wonderful experience with the world. Every day we look for new items to add that can bring even more of the Mediterranean dining experience to our clients around the country. That's the reason we recently added wines to our product selection because no Greek eats without a glass of wine to accompany their meal. We guarantee that our customers will receive only the finest products, every time. We also seek to place as much control in the customer's hands; for that we create combination of products such as cured meat trios or wine selections that allow our clients to build their own custom selection in seconds, and we update their options every month. We have no illusions that this is about us, it's all about our customers and that's how it should be." – Alexia, VP Sales & Customer Development, FlavorTeaze
In July, FlavorTeaze released their first full food catalog. Recently they added an eclectic wine selection that includes boutique Greek and Spanish wines. They also expanded several lines of Greek cheeses from Olympus and MEVGAL, two of the most respected dairy brands in the production of Greek cheeses and yogurt.
Although there is much to be said about their new products, the most popular items remain those produced on demand. FlavorTeaze's "on demand" line has grown to be the most popular category on their website. They are repeatedly receiving five star ratings on their almond butter cookies, which they consider to be their signature item.
"I bought them to treat my colleagues at the office. I thought I should try them in advance to avoid getting embarrassed if they were not OK. After that, I ended up eating all of them by myself. It must be the exact same recipe with my mom's!"
Their gift concierge program has been very successful for the online retailer especially since it is a free program and puts customers at ease when choosing special gifts from the very simple to more unique occasions. The events gift concierge provides assistance with varies from office casual functions to weddings and special celebrations.
"We get a lot of orders for favors especially weddings, baby showers, and professional events, each favor is very different depending on the event the only thing we don't change is our cookies, because they have become a signature product for us. Gift concierge rarely will put something together that is the same with a previous order, simply because every event is unique so one size does not fit all in this case" – Fani, Gift Concierge Services, FlavorTeaze
FlavorTeaze is a boutique online gourmet retailer focusing on high quality authentic Greek food and wines as well as specialty food items from the Mediterranean. Their private label food products are made exclusively for their e-commerce store and they oversee the entire product development process from beginning to end. Their product team specializes in Greek foods and wines, Greek extra virgin olive oils, Greek cheeses such as Feta, Graviera and Kefalotyri, Greek spreads and Greek boutique wines which are the newest addition to their e-commerce site. They offer customized gifts that fit every budget and make sure that no matter the budget the overall experience for their customers is outstanding.