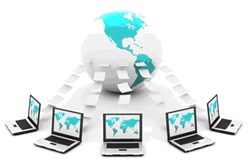 For the vast majority of small business owners that operate a company website, achieving a the best possible end-result is a #1 priority.
Seattle, WA (PRWEB) September 23, 2013
ITX Design, a global leader among domestic hosting providers, on Monday debuted a range of new web hosting solutions specifically engineered to provide the best possible performance and flexibility for hosting a website. ITX Design hosting now provides a high level end-to-end client experience for small business owners who utilize a multitude of website applications on a regular basis.
Available in several formats, the brand new range of custom hosting solutions from ITX Design integrate professional design tools, a user-friendly application platform, streamlined performance, and an experienced support staff. The launch is accompanied by the introduction of ITX Design's new redefined philosophy which offers clients rock solid assurances on support, flexibility, and security for all hosting packages.
In response to the evolving needs of small business owners, ITX Design hosting has responded by offering optimization of client websites that rely on popular open-source applications.
Included with standard hosting from as little as $4.99 per month, ITX Design also offers dozens of click and build options with two types of installation methods. The support staff also performs critical security updates and ensures applications are current for the customer. ITX Design now also offers all the latest tools for developers.
ITX Design now makes it so simple for clients to optimize application specific websites for the best possible results. Also, clients are offered dozens of applications for easy integration of HTML. ITX Design makes online sharing of social media, communication, and multimedia simple, while allowing professional programmers and developers the ability to adjust and customize the appearance of a website.
For users who may be more inexperienced with computers, ITX Design also now provides customers direct support from trained experts on most applications, as well as MySQL and PHP.
CEO Doug Davis said, "Without a doubt, some websites hosting requirements can be a drain on resources, perhaps due to surges in traffic or the use of bandwidth-hungry video applications. We now offers web hosting that guarantee performance."
Davis also added, "For the vast majority of small business owners that operate a company website, achieving a the best possible end-result is a #1 priority. ITX Design's hosting solutions offer a unique approach to achieving an optimized hosting environment."
ITX Design hosting packages begin for as little as $4.99/month. For more information, simply call (866)-577-1442 (toll free), or visit http://www.itxdesign.com.