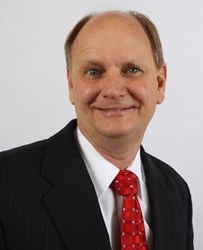 I find great satisfaction in helping people use the law, not only to offer asset protection, but to reach new financial heights.
Pittsburgh, PA (PRWEB) September 24, 2013
LegaLees is pleased to announce that tax planning and asset protection attorney Lee Phillips will be a guest lecturer at the Diversified Real Estate Investors Association September meeting. The meeting will offer the attendees training on legal structuring and money making techniques, reinforced with eye-opening case studies.
The September 26 meeting will be held at the Holiday Inn Philadelphia North – Fort Washington Hotel & Conference Center 432 W Pennsylvania Avenue, Fort Washington PA. Mr. Phillips will be addressing the group Thursday beginning at – 6:30 PM. His presentation is entitled, "What You Need to Know about Protecting Your Wealth" with a focus on which business entities to set up to enhance asset protection. He will also cover tax-planning techniques that can be used to increase the bottom line. Atttorney Phillips says, "I find great satisfaction in helping people use the law, not only to offer asset protection, but to reach new financial heights."
Mr. Phillips is a natural fit for the convention, as he will cover the importance of entity structuring in asset protection with an emphasis on trusts and Limited Liability Companies (LLCs). His topic is designed to help real estate owners and others set up and use their own trusts and LLCs. These entities act as a safety net to protect the owners from lawsuits, bankruptcy and other tragedies that threaten a financial future. Mr. Phillips will also discuss how to manage these entities to get the full tax advantages.
The host of the event is Diversified Real Estate Investors Association (DIG). They are a licensed member of North American REIA. DIG is a Non Profit group that has been educating members since 1978. It is the largest Real Estate investor education group in the Philadelphia/Tri-state area. They feature popular National Speakers in the world every-single month, as well as multiple subgroups and events each week to provide members an unsurpassed education as well as the finest networking opportunities available to enhance & accelerate member's growth, development, and ultimate wealth.
DIG's goal is to educate and motivate real estate investors to achieve the success they desire. The group's focus is promoting successful and ethical real Estate investing standards for both the experienced and novice investor. DIG is the proud recipient of numerous awards of excellence and is a member of The National Real Estate Investor Association. - See more at: http://digonline.org/#sthash.OLXJS38g.dpuf
Attorney at law, Lee R. Phillips, is numbered among the top-level lawyers in the United States. He serves as a counselor to the Supreme Court of the United States. He has spoken to thousands of men and women throughout the United States and Canada. He finds great satisfaction in helping other people apply the law, not only to provide asset protection, but helping them to achieve new financial heights.
Lee is the author of 11 books, including his latest book, Protecting Your Financial Future. He has written hundreds of articles for professional people assisting them to find various strategies to use the law to protect their property and make additional money. The event is open to the public.