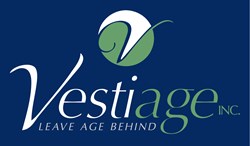 Newport Beach, California (PRWEB) September 25, 2013
Vestiage, symbol "VEST", announces that it has posted an update for shareholders on its website and will leave it up and available for shareholders to view. The update consists of Managements discussion of the following: New Product Offerings, Endorsement Agreements, Acquisitions, Websites, Intellectual Property, Distribution, Marketing and Advertising, Executives, the Advisory Committee Members and a discussion of the status of the Company's common stock.
IMPORTANT DISCLAIMER
There can be no guarantee that any of the future plans discussed herein or posted in the referenced will occur. The Company cannot control the decisions of the SEC or the timing of any approval, or if any approval or "effective" declaration is made at all on the Company's planned filing of a Registration Statement.
This communication contains forward-looking statements within the meaning of the Private Securities Litigation Reform Act of 1995 with respect to our financial condition, results of operations and business. These forward-looking statements can be identified by the use of terms such as "believe," "expects," "plan," "intend," "may," "will," "should," "can," or "anticipates," or the negative thereof, or variations thereon, or comparable terminology, or by discussions of strategy. These statements involve known and unknown risks, uncertainties and other factors that may cause industry trends or our actual results to be materially different from any future results expressed or implied by these statements. Important factors that may cause our results to differ from these forward-looking statements include, but are not limited to: (i) changes in or new government regulations or increased enforcement of the same, (ii) unavailability of desirable acquisitions or inability to complete them, (iii) increased costs, including from increased raw material or energy prices, (iv) changes in general worldwide economic or political conditions, (v) adverse publicity or negative consumer perception regarding nutritional supplements, anti-aging or stem cell facial care products or stem cell technology in general, (vi) issues with obtaining raw materials of adequate quality or quantity, (vii) litigation and claims, including product liability, intellectual property and other types, (viii) disruptions from or following acquisitions including the loss of customers, (ix) increased competition, (x) slow or negative growth in the anti-aging or cosmetics, beauty, or nutritional supplement industry or the healthy foods or anti-aging channels, (xi) the loss of key personnel or the inability to manage our operations efficiently, (xii) problems with information management systems, manufacturing efficiencies and operations, (xiii) insurance coverage issues, (xiv) the volatility of the stock market generally and of our stock specifically, (xv) increases in the cost of borrowings or unavailability of additional debt or equity capital, or both, or fluctuations in foreign currencies, and (xvi) interruption of business or negative impact on sales and earnings due to acts of God, acts of war, terrorism, bio-terrorism, civil unrest and other factors outside of our control.