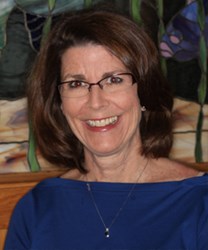 Wilmington, NC (PRWEB) September 23, 2013
Patients who are missing teeth should visit Cook Periodontics & Dental Implants to talk to Dr. Phyllis Cook or Dr. Deana Cook about tooth replacement options such as Teeth-in-a-Day. These specialized dental implants can provide lasting solutions for patients who have lost teeth and are at risk of losing bone density.
Patients who have lost teeth are well aware of the inconveniences that missing teeth cause. However, these patients may not realize that there are more serious issues associated with lost teeth. Bone density decreases when teeth are lost, since the roots of teeth are what stimulate bone growth and maintenance. Studies looking into the relationship between periodontal disease and bone density loss have indicated that lower bone density may leave the remaining bone more susceptible to infection. Implants, which are set in the jaw bone, will stop loss of bone density.
Teeth-in-a-Day, or immediate load implants, are a specialized kind of dental implant. In this procedure, a temporary tooth or dental crown can be attached to the implant on the same day that it is placed. Regular dental implants, in contrast, typically require at least three months to fuse into the jaw bone, and at least one return visit to the periodontist. Teeth-in-a-Day offer all the benefits of implants without the waiting period, so that patients can immediately enjoy the cosmetic and practical benefits of their tooth replacements.
Teeth-in-a-Day will not be ideal for every patient. A patient's bone density and the location of the implant can both be limiting factors. It is important for patients interested in the procedure to visit Cook Periodontics & Dental Implants for an examination to determine whether they are good candidates for immediate load dental implants.
About the Practice
Cook Periodontics & Dental Implants is a periodontal practice offering personalized dental care for patients in Wilmington, NC. Dr. Phyllis Cook graduated from Palm Beach Junior College with an Associate's Degree in Dental Hygiene. She went on to complete her dental curriculum at UNC, and graduated from their school of dentistry in 1996. Dr. Deana Cook received her undergraduate in Art History from the University of North Carolina at Chapel Hill. She also received her dental schooling there and graduated with honors. She received her Certificate in Periodontics and her Master's degree in Biomedical Science from the University Of Texas Health Science Center in San Antonio. Drs. Cook are part of one percent of dental professionals providing the only FDA cleared laser procedure for gum disease and periodontal treatment. To learn more about Cook Periodontics & Dental Implants and their dental services visit their website at http://www.cook-perio.com and call (910) 208-9138.