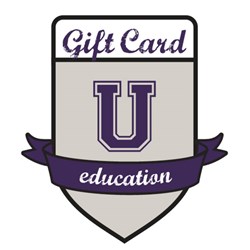 Our first event was an enormous success. The collaborative atmosphere of the Gift Card Network drives trust and relationships across industry perspectives. - Martha Weaver, Travel Tags
Portland, OR (PRWEB) September 24, 2013
The Gift Card Network Education Committee announces the Second Gift Card Network Regional Summit, hosted by Givex and Powerhouse Brands Consulting, in Toronto, CAN on November 5th, 2013. Thank you to our addition sponsors: Arjowiggins, Buyatab, Gift Fly and Travel Tags.
GCN members will be engaging in gift card education and networking, ending with a collaborative workshop that will generate a dynamic gift card strategic plan for a merchant case study. Utilizing the many perspectives of the vendors, distributors, and merchants planned to be in attendance, the group's resulting presentations will be crafted into a content piece that all GCN members can find inspiration from.
Education Committee chairs Travel Tags and Powerhouse Brands Consulting are heading up the event, inviting companies in the gift card industry in Canada and the US to attend and experience the Gift Card Network experience.
"The summit is a reflection of the network - it creates an environment where buyers and sellers are collaborating around a unified goal - to create a fantastic consumer gifting experience and learn how to leverage each other better," said Matt Davies, Gift Card Network Director.
Education Committee Chair Martha Weaver from Travel Tags said, "Our first event was an enormous success. The collaborative atmosphere of the Gift Card Network drives trust and relationships across industry perspectives."
About Travel Tags:
Travel Tags is a world leader in developing and delivering unique and innovative solutions in the card manufacturing fulfillment and secure packaging space with a primary focus on quality, service and on-time delivery. For more information on Travel Tags, visit http://www.traveltags.com.
About Powerhouse Brands Consulting:
We come from retail, helping merchants understand and embrace their gift card opportunities. We can act as a complete outsourced gift card department or manage a piece of the process. We drive strategy and execution for in-store, online, third party, and B2B gift card programs. We understand and have solved the issues of internal communication and support, the development and maintenance of gift card sales channels, and the infusion of brand into a gift card program to drive success. We empower everyday gift card heroes. Find out more at http://www.powerhousebrands.com.
About the Gift Card Network:
The Gift Card Network is a community of gift card industry members that connect, collaborate and contribute through a highly specialized online platform, events, and group discussions. Members identify and create media, information, and services around education, challenges, and potential solutions to help the industry move forward. Find out more about how we're revolutionizing the way gift card companies interact here: http://www.thegiftcardnetwork.com