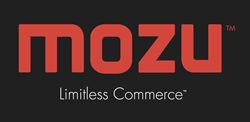 With Mozu, merchants can now enjoy frequent and seamless product enhancements, along with the freedom of not having to manage their own commerce infrastructure.
Austin, TX (PRWEB) September 24, 2013
Volusion, Inc. today unveiled Mozu, a new enterprise commerce platform designed to deliver a unified shopping experience across web, mobile and retail stores. Built from the ground up using the latest technology, Mozu will help large and growing companies rapidly deliver unique content and commerce seamlessly across devices, channels, brands and geographies. Mozu is currently in its early access program, with general availability coming in January 2014.
"Since the rapid adoption of smartphones, technology has fundamentally changed the way that consumers shop and how enterprises must conduct business. In today's environment, companies are struggling to centralize their orders, customers and inventory, all while needing to fully integrate multiple platforms and enable a unique brand experience across channels. Unlike other legacy platforms on the market, Mozu delivers on all of these fronts," said Clay Olivier, CEO, Volusion, Inc.
Serving as a pioneering SaaS commerce provider for over 10 years, Volusion, Inc. combined its unique experience with the knowledge of a core architecture team recruited from some of the world's largest retailers. By bridging the experience of Volusion, Inc. and the innovative minds of this best-in-class team, the new platform became a reality.
"Mozu takes a new approach to delivering a true multi-tenant SaaS platform by blending the best aspects of SaaS, On-Premise and Open Source solutions. With Mozu, merchants can now enjoy frequent and seamless product enhancements, along with the freedom of not having to manage their own commerce infrastructure. Combine those benefits with the power of community-driven SDKs and integration kits for today's most popular platforms, and the enterprise user now has a solution that truly delivers on the need to conduct commerce on their terms," said Jason Wallis, Chief Technologist and Vice President of Architecture, Volusion, Inc.
Mozu is a brand new solution, built with today's technology to deliver:
1. Commerce + CMS converged: Mozu combines seamless publishing and content management in a fully integrated experience
2. Multi-brand, multi-site: Mozu's infrastructure and integrations allow merchants to manage multiple sites and connect data within one platform
3. Responsive design: Mozu provides retailers a beautifully seamless design experience for any shopper on any device
4. Omni-channel optimization: Retailers using Mozu can efficiently manage all of their ecommerce properties and sales channels via one online admin
5. Best-in-class usability: Unlike other enterprise commerce platforms, Mozu creates efficiencies by providing intuitive site building and customer engagement via a simplified, enjoyable user experience
6. API-first development: Online retailers can easily connect their existing technologies and limitlessly expand by using the same API technology used to develop the Mozu platform
Mozu will also provide a full suite of training, implementation and design services, along with a partner program to provide additional development and integrations to the platform.
The introduction of the Mozu platform is the latest addition to the Volusion, Inc. product portfolio. The Volusion platform, which is designed to meet the needs of entrepreneurs and small businesses, currently powers over 40,000 online stores, with over $12 billion in transactions processed to date. Increased development and commitment to the Volusion platform is currently in motion, with new features and enhancements, including new mobile capabilities, slated to be added later in 2013.
The Mozu platform is a separate solution from the Volusion platform, and was built to address the needs of mid-market and enterprise companies looking to streamline and simplify content and commerce across channels, brands and geographies. Mozu, like Volusion, is developed, sold and supported through Volusion Inc.'s headquarters in Austin, Texas.
"As we continue to amplify our commitment to improving the Volusion platform, we're also very excited to help empower the success of companies of a much larger scale, making the addition of Mozu a natural progression for Volusion, Inc. Since day one, it's been our mission to empower businesses, regardless of size, and this new offering helps us do just that," said Olivier.
Mozu is currently in an early access program, with several companies exploring and beginning their migration to the new platform. This program is expected to last through the end of 2013. Mozu will be generally available in January 2014, where new companies can deploy the Mozu platform.
Mozu will be officially launched at the National Retail Foundation's "BIG Show" in New York City, January 13-15, 2014. Additional details about general availability will be shared as they become available.
About Mozu
Mozu is a commerce platform for the new global marketplace. With Mozu, retailers can manage their commerce, content and customer experience across every channel, on any platform, around the world. With endless extensibility, customizations and refreshing usability, Mozu provides truly limitless commerce to an ever-changing business landscape. To learn more, visit http://www.mozu.com.
About Volusion, Inc.
Volusion, Inc. provides commerce solutions for all business types, ranging from startups to large enterprises. The organization's product portfolio includes: the Volusion platform, designed for entrepreneurs and SMBs, and the Mozu platform, which is built for the large enterprise market. Volusion, Inc. is dedicated to providing the solutions, services and support needed to connect people to technology that empowers the success of their business.