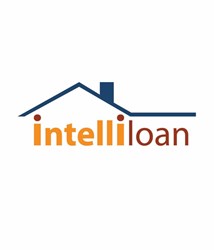 Irvine, CA (PRWEB) September 25, 2013
Both interest rates and housing prices have begun a slow climb, causing many prospective home buyers to jump off the fence and into a full-fledged house search. However, beginning the qualification process for a new mortgage may bring unwanted surprises if would-be borrowers aren't keeping tabs on their credit scores, advises Intelliloan, an Irvine, CA-based mortgage lender.
"Those low-cost loans with great rates and little or nothing down that you see advertised on the Internet aren't always qualifiable by everyone – usually those with good credit," explains Intelliloan™ Sales Manager Michelle Tucker. "And I'm constantly amazed at the number of first-time homebuyers who have no idea what their credit score is when they're preparing for a major purchase."
She says the ideal scenario is one where prospective borrowers get a copy of their credit report and begin working to improve it, months before the house hunt begins.
"Ideally, for the entire year prior to purchasing a home, you should ensure that every rent check, car payment, credit card bill, and all other debts are paid on-time and in-full," she advises.
What's included in a credit score?
Credit reports are only compiled when the consumer or a lender makes an inquiry. Information supplied by lenders, the consumer, and court records is gathered from the credit reporting agency's file and presented in report format for the requester.
"Your score rates the probability that you will pay back a loan and can range from 350 (high risk) to 850 (low risk)," Tucker explained.
The three credit reporting agencies (Experian, Equifax and TransUnion) together have set up an official website where consumers can get a free copy of their credit report once a year, but there is a fee ($25-$35) to obtain an actual credit score. The website is annualcreditreport.com.
"Be careful that you use this official website only - there are many others who offer credit reports or scores, but they're not part of the legally mandated free annual credit report program, and will charge you additional fees," she warns.
Credit scores only consider the information contained in credit profiles. They do not, for instance, consider an individual's income, savings, or down payment amount. They also do not look at demographic factors like gender, race, nationality, or marital status.
They DO look at past delinquencies, derogatory payment behavior, current debt level, length of credit history, types of credit, and number of inquiries. Credit scores consider both positive and negative information in one's credit report. Late payments will lower scores, but establishing or reestablishing a good track record of making payments on time will raise scores. Although the exact percentages may vary slightly among the credit reporting agencies, here's typically how a consumer's credit score is determined :

35 percent by previous credit performance
30 percent by current debt level
15 percent by the length of credit history (number of years)
10 percent by the types of credit available to the consumer (student loans, auto loans, credit cards, etc.)
10 percent by the consumer's pursuit of new credit
And if the would-be home buyer doesn't have the luxury of time to work on credit score improvements? Ms. Tucker advises, "If you've found your dream home and are ready to make an offer now and need financing, then talk with a licensed mortgage specialist who is well-versed in a number of different loan programs, some with more relaxed credit standards; and others, such as ARMs (adjustable rate mortgages) that may be a lower-cost, short-term option for you, allowing you to improve your credit rating over the next 2-5 years and then refinance to a lower fixed rate."
About Intelliloan™
Metropolitan Home Mortgage, Inc. DBA Intelliloan™ is a direct mortgage lender based in Irvine, California and was established in 1993. Intelliloan™ is approved by HUD, FHA and FNMA, and is licensed in 18 states. Intelliloan is an Equal Housing Lender and has been a member of the Better Business Bureau since 1999 and has an A+ rating. NMLS #3290.
For more information, go to http://www.intelliloan.com or call 877-263-8499.
Metropolitan Home Mortgage, Inc. DBA Intelliloan™ is a California corporation headquartered at 4 Park Plaza, Suite 800, Irvine, California 92614 and is licensed or registered or exempt from licensing to conduct business in the following states: Arizona Mortgage Banker license #0907461; licensed by the California Department of Business Oversight under the California Residential Mortgage Lenders Act, license number 4130924 and 6036970; Colorado Department of Regulatory Agencies, Division of Real Estate NMLS#3290; Connecticut Mortgage Lender License #ML-3290; District of Columbia #MLB3290; Florida Mortgage Lender Servicer License #MLD423; Illinois Residential Mortgage license #MB.6759473; Maryland Mortgage Lender License #06-20616; Massachusetts Mortgage Broker/Lender License #MC3290; Michigan 1ST Mortgage Broker/Lender License #FL0015148 and Michigan 2nd Mortgage Broker/Lender License #SR0015343; Minnesota Residential Mortgage Originator License #MN-MO-40019736; Nevada Mortgage Broker License #3759; New Jersey Residential Mortgage Lender License -- NMLS#3290; Oregon Mortgage Lending Branch License #ML-3692; Pennsylvania Mortgage Lender License #40659; South Carolina Mortgage Lender/Servicer License #MLS – 3290; Virginia Broker/Lender License #MC-5718; Washington Consumer Loan Company License #CL-3290. NMLS#3290. All rights reserved. © 2013.
•Regulated by the Illinois Department of Financial and Professional Regulation, Division of Banking, 320 W. Washington Street, Springfield, IL. 62786, 217-782-3000.
•Not all branches are licensed in every state; please contact your local office to determine eligibility.