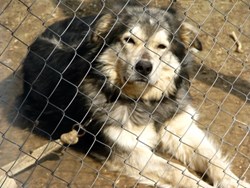 Steamboat Springs, Colorado (PRWEB) September 25, 2013
For the month of September, Coldwell Banker Distinctive Properties in Steamboat Springs has dedicated 5% of agent's net commission to either the Challenge Fund or the Routt County Humane Society, calling the give "Giving Back to the Boat".
As part of the Distinctive Angels Program, a program designed to assist various non-profits around Steamboat Springs, the James Team of Distinctive Properties has gone beyond the general appeal to help and donated even more of the team's time and paycheck to local charity programs.
The Challenge Fund is a general education fund to develop new 21st Century and programs in the local schools. The Challenge Fund is a large scale, modern fundraiser designed to replace the bake sales and wrapping paper sales of the past.
In addition the the Challenge Fund, the September challenge will also benefit the local Routt County Humane Society by providing funds for food, shelters and homes for numerous unwanted pets in the Yampa Valley.
As a part of the Coldwell Banker Distinctive Properties real estate brokerage, the James Team and the mission to "Give Back to the Boat" has provided a wealth of assistance and education stemming from the need to create community and strength within Steamboat Springs. The James Team director, John James, prefers to give the 5% to the two charities mentioned but says, " we would gladly donate that 5% to the charity of their choice instead. Either way, the community wins."