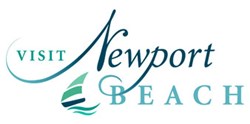 This is a great time to enjoy the Lido Boat Show and Newport Beach. The summer crowds are gone, and the beautiful Lido Marina Village provides guests with an up close look at some amazing watercraft. -- Vicki Higgins, Visit Newport Beach
Newport Beach, CA (PRWEB) September 23, 2013
The Lido Boat show begins a four-day run September 26th in the Lido Marina Village in beautiful Newport Beach, California.
This is the 33rd year of the event, which is the premier Southern California boat show, and one of the largest on the west coast.
"This is a great time to enjoy the Lido Boat Show and Newport Beach. The summer crowds are gone, and the beautiful Lido Marina Village provides guests with an up close look at some amazing watercraft," said Visit Newport Beach Executive Vice president and Chief Marketing Office Vicki Higgins.
Nearly 250 big vessels will be on display and this is one show even beginning boating enthusiasts will want to attend.
The vessels range from 35 to 118 feet and the most luxurious models feature customized entertaining areas, guests cabins, and crew quarters.
The hours of operations are:
Thursday: noon-7pm
Friday: 10am – 7pm
Saturday: 10am – 7pm
Sunday 10am – 5pm
Admission for adults is $15, and kids 12 and under, free. Tickets can be purchased online by going to the Visit Newport Beach website.
Parking at the Lido Marina Village structure is $20, but there is free parking with shuttle service running Thursday and Friday from the Newport Harbor Lutheran Church, and Saturday and Sunday from Hoag Hospital.