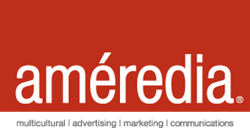 In partnership with Améredia, Comcast was able to extend the reach of its Internet Essentials program to more diverse audiences
San Francisco, CA (PRWEB) September 24, 2013
Cross-cultural advertising agency, Améredia, recently produced multilingual transcreation for Internet Essentials from Comcast, the nation's largest and most comprehensive broadband adoption program for families that have at least one child eligible to participate in the National School Lunch Program. Améredia's team of graphic designers, linguists, and copywriters were especially inspired by the program as it presents an invaluable opportunity to give back to the multicultural communities who are hit hardest by the digital divide. The agency's delivery of multicultural marketing materials will assist Comcast in carrying Internet Essentials' message of digital literacy across cultural barriers.
The emergence of the Information Age has brought with it the need for computer and internet access. The ability to get online and properly navigate one's way around the World Wide Web is especially vital to school-aged children as online connection allows for the completion of class assignments, the filling of job or college applications, and a link to the outside world.
Despite this urgency, Mashable reports that 29% of Americans remain disconnected in the digital divide – alarmingly, this disconnection is even greater among minorities. USA Today also reveals that blacks and Latinos are much less likely to have access to home computers than are whites, Asians, or non-Latinos. Further, a mere one third of Asians; 1 out of 7 blacks; and 1 out of 8 Latinos subscribe to broadband at home.
"In partnership with Améredia, Comcast was able to extend the reach of its Internet Essentials program to more diverse audiences by providing materials in 12 languages. Internet Essentials continues to gain momentum and make a difference in our communities", said Peter Intermaggio, SVP Marketing Communications at Comcast.
"Our total market approach works wonderfully for Comcast," added Pawan J. Mehra, founder and principal at Améredia. "Our unique agency model is able to offer the client cross-cultural capabilities across diverse multilingual groups to enable successful launches of their diversity campaigns. Améredia is proud to support Comcast in this noble cause and in its efforts to give back to the community."
The San Francisco-based agency has produced culturally appealing marketing materials for the program – each made to resonate with 12 diverse ethnic groups through in-language, family focused, and child focused messaging. Through this work, Internet Essentials now connects with the Arabic, Chinese, Haitian, Hmong, Korean, Oromo, Polish, Portuguese, Russian, Somali, Tibetan, and Vietnamese cultures. Along with Internet Essentials, the agency continues to manage Comcast's multicultural marketing and communications efforts.
View Améredia's Internet Essentials from Comcast case study here: http://www.ameredia.com/casestudies/aug-2013/aug-caseStudy.pdf.
About Améredia
Améredia Inc. (http://www.ameredia.com/) is a full-service multicultural advertising, marketing, and communications firm specializing in building brands within U.S.-based diverse communities. The agency enables private, government and non-profit organizations to connect with Hispanics, Asians, Europeans, Middle Easterners, Pacific Islanders, Africans and other diverse cultural groups nationwide. Conceptualizing culturally engaging campaigns across print, TV, radio, online, outdoors, events, grassroots and social media platforms in over 20 leading languages, Améredia has positioned itself as one of the fastest-growing diverse market agencies nationwide.