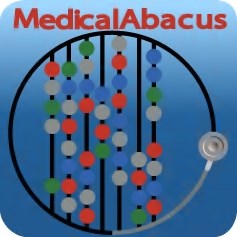 Irvine, California, USA (PRWEB) September 23, 2013
ApoThera is pleased to announce the new version of MedicalAbacus now available in the iTunes Store.
MedicalAbacus (Version 2.0) for iPhone®, iPad®, and iPod Touch® is a comprehensive, easy to use, multifunction medical and clinical pharmacy application with more than 2,500 formulae featuring:
a. Therapeutic Interchange Tool for computing dose equivalencies and comparisons for various drugs based on clinical studies and pharmaceutical monographs
b. Clinical Diagnostics Tool for calculating common medical equations, processing clinical algorithms and computing clinical criteria and scores
c. Pharmaceutical Dosing Tool for providing accurate individualized pharmaceutical dosing for medications with narrow therapeutic index and computing antibiotics pharmacokinetics
d. Total Parenteral Nutrition (TPN) Tool for calculating individualized nutritional requirements based on physiological parameters.
MedicalAbacus (version 2.0) includes the following features:

Calculation results in both US and SI units
Detailed references
Enhanced keyword search
Bookmarked favorites
Email results
Elegant design and intuitive interface
MedicalAbacus is intended for use by health care professionals, and use by the general public is discouraged.