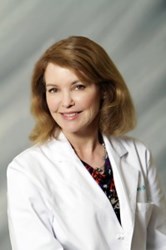 This is a great reminder to consumers everywhere that non-invasive skin care treatments are not to be taken lightly.
San Diego, CA (PRWEB) September 25, 2013
The American Society for Aesthetic Plastic Surgery released an article on September 9, 2013 in which they warn consumers about the risks of buying into online promotions for non-invasive cosmetic procedures. With online promotion websites like Groupon and Living Social increasing in popularity, the society cautions against purchasing deals for procedures like Botox, laser treatments, chemical peels, and microdermabrasion. San Diego cosmetic dermatologist Kimberly J. Butterwick, MD, seconds their opinion.
"This is a great reminder to consumers everywhere that non-invasive skin care treatments are not to be taken lightly. Yes, they are safe and have proven very effective, but only when performed by a licensed, experienced medical professional," said Dr. Butterwick, board-certified dermatologist at Goldman, Butterwick, Fitzpatrick, Groff & Fabi Cosmetic Laser Dermatology in San Diego.
The article lists several important questions that potential patients should ask about the cosmetic treatment facility, about the medical personnel supervising the procedures, about the risk of the procedures, and about the knowledge and experience of the provider before undergoing treatment. Bottom line: consumers need to do their research before buying into a bargain when it comes to any type of medical procedure.
"I understand that cost is an important factor when a patient is seeking a cosmetic treatment, but because all medical treatment involves some risk, no one can really afford to make cost the only factor. Treatments like Botox injections and chemical peels can have some pretty serious side effects when not performed properly, so you have to ask yourself if it is worth the risk to save a little money," explained Dr. Kimberly Butterwick.
Dr. Butterwick is a world-renowned, board-certified dermatologist in San Diego who has worked with major medical companies in developing and testing some of today's most popular skincare treatments and cosmetic procedures. Known in the dermatology community as an "expert injector," Dr. Butterwick knows first-hand the extensive training necessary to perform successful non-invasive cosmetic treatments.
"Many people think that procedures that don't involve incisions can be performed anywhere, such as a med-spa or salon. While many salons and spas are offering these procedures, it is not the safest option. Visit a board-certified dermatologist or plastic surgeon to ensure you receive the safest, most effective treatment," said Dr. Butterwick of San Diego's Cosmetic Laser Dermatology.
Having served on the board for the American Society for Dermatologic Surgery and current co-chair of this year's annual meeting, Dr. Butterwick is uniquely aware of the hundreds of hours cosmetic dermatologists devote to becoming experts in their field. Dr. Butterwick has served as course director and lecturer at many regional educational workshops and is a current member of advisory boards for Allergan, Valeant and Merz, the makers of top dermal fillers Juvederm, Radiesse, Restylane and Sculptra as well as Botox Cosmetic and other neuromodulators. Aside from her unique and specialized knowledge of injectables, Dr. Butterwick is considered a leading authority on laser treatments, tumescent liposculpture and minimally invasive body contouring procedures.
For more information on non-invasive cosmetic procedures, contact Dr. Butterwick at Cosmetic Laser Dermatology by calling (858) 657-1002.