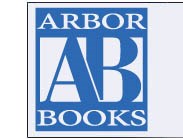 New York, New York (PRWEB) September 23, 2013
Ghostwriters are employed in nearly every industry but are best known as the writers behind business books, memoirs, and many novels written by celebrities and politicians.
Ghost writers are available to everyone. If you're looking for a ghostwriter to tell your story you're probably wondering what it costs to ghostwrite a book.
The answer is not simple, because the price for ghostwriting is based on a number of factors. But the bottom line is that when it comes down to writing a book, it's really all about time and reputation. Who is the ghostwriter and how much time will the effort take?
According to publishing and ghostwriting experts at Arbor Books, the price for most books will depend on six factors:
1) The length of the job: As the saying goes, time is money. Obviously, the shorter the manuscript, the less time it will take to complete the ghostwriting. Book lengths today range from word counts as short as 10,000 words (40 pages) to 150,000 words (upwards of 400 pages plus) for both fiction and non-fiction. With the advent of Amazon Singles and eBooks, a self-publisher has more options than ever. If cost is a factor, a shorter ghostwritten book may be the answer. Keep in mind that many books by John Steinbeck, H. G. Wells, Edgar Rice Burroughs, and others were under 40,000 words!
2) Interview time: Preparation before and during the actual ghostwriting is the heart of the project. The price for the ghostwriting job will hinge partly on the number of people to be interviewed; the availability of the client; and how prepared the client is for the process. To keep the price low, confine your interviews to a limited amount of time.
3) Research time: Whether fiction or non-fiction, how much time the ghostwriter spends going through source material will be crucial to determining costs. Fiction books demand authenticity and world building. Non-fiction books demand well-above average expertise. In both cases making believers out of the reader is paramount to a book's success.
4) The complexity and organization of the job: How the book is to be written is all-important to the ghostwriter when it comes to pricing a job. In non-fiction it comes down to everything from footnotes (if you want them) to the technical level of the subject matter. In fiction, the issue may be how many points of view or plotlines will be used. The more complex the design of the manuscript, the more costly the ghostwriting job.
5) The ghost writer: All writers are not the same, just like doctors, lawyers and politicians. And that factor alone may determine the rate a ghostwriter may charge. Ghostwriters come with different levels of personal and professional experience, project management skills, initiative, speed, communication skills, commitment, education and writing talent. Keep in mind, however, that a ghostwriter who boasts having his or her own best-selling book is not necessarily a reflection of the ghostwriter's skills (it's more about the publisher's marketing skills), nor is it a guarantee that lightning will strike twice (few writers ever repeat as best-sellers). It is safe to say that a journeyman ghostwriter may well be a better bet that a big name.
6) The ghostwriting firm: The quality of the ghostwriting firm can make all the difference in the success of a project, from selecting the right ghostwriter to staying on top of the project (stay away from ghostwriting firms that are only referral agencies!). Experience says it's important to choose a firm over an individual because if you run into conflict with a lone ghostwriter, you stand a good chance of losing your entire investment. Be sure the firm has an on-staff editing and proofreading department, as well as being able to handle book design and marketing.
But the most important thing in pricing a ghostwriting job is an intangible.
"How you as the client get along with the writer is vital," says Larry Leichman of Arbor Books (http://www.arborbooks.com), "because no matter the price, if you are incompatible with your ghostwriter your book will never see the light of day. Plus, you'll be out a ton of money. It's one more reason to choose a firm with a top reputation."
Another issue is ghostwriting quality. According to Mr. Hochman, many clients can't distinguish between professional level work and that of a rank amateur, and "for that reason alone you may be better off hiring a firm to afford you oversight. Of course, the more a client micro-manages or demands a particular personal style, the more likely a job may also run into quality control issues "
To find out more about Arbor Books, go to http://www.arborbooks.com.