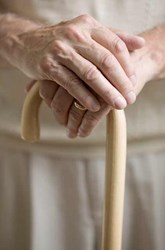 Pittsburgh, PA (PRWEB) September 25, 2013
Medical alarms and monitoring services have proven to be a reliable way to allow seniors a heightened level of safety and security while remaining independent in their own homes. While many medical alarm companies offer a medical alarm pendant, the Pittsburgh-based company Automated Security Alert allows their clients to choose between a pendant and a wristband – or both.
Jason Seyler, Automated Security Alert's Director of Life Safety, had this to say about his company's newest offering, "While we usually recommend choosing the medical alert necklace because it is always more accessible in the case of an emergency, it really comes down to whichever device you are happiest wearing. If you aren't wearing the help button, your medical alert system just won't do you much good… You will be wearing the medical alert necklace or wristband at all times when you are in and around your home – so it's important to choose whichever help button is most comfortable for you - or you can simply ask for both." Seyler further added that clients should wear their medical alarms while outside on their own properties because Automated Security Alert's medical alarms range from a few hundred yards of coverage to nearly an acre away from the base unit.
Automated Security Alert, Inc. was founded in 1988 in Munhall, Pennsylvania. The company uses the newest technology to enable senior citizens, physically challenged persons, and recovering patients to maintain an independent lifestyle in their homes. Automated Security Alert offers a variety of medical alarms, medication management systems, and telehealth services.
For further information, please contact Matthew Couillard at 1.800.338.7114.