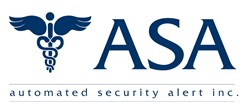 (PRWEB) September 27, 2013
Automated Security Alert has opened a new call center in Munhall, creating new jobs. Jason Seyler, Automated Security Alert's Director of Life Safety, says the call center is staffed by live Life Safety Operators twenty-four hours a day. He emphasized that there is no computer-based telephone answering system, every call that the company receives is always answered by a live operator.
Automated Security Alert has spared no expense in making sure that their newest call center is state of the art. Seyler emphasized the company's commitment to customer service by saying, "Automated Security Alert is customer service. No other company offers the level of service like we do. We truly are a leader." He further explained that the company has taken elaborate measures to make sure that they can receive calls as well as emergency signals from the medical alarms they provide service for in the event the call center is affected by a large scale emergency. By considering nearly every possible disaster scenario they believe that they have established the most secure network for the health and well-being of their clients. Seyler said that the call center is fully redundant, meaning that if they lose power in Pittsburgh they have a system of generators that can run from multiple alternative power sources. He further stated that in the event that the call center in Pittsburgh is rendered completely unusable due to a natural catastrophe, the entire system is automatically electronically rerouted to operate from another state so that their clients can still speak to live operators who can contact emergency responders in Pittsburgh or any place that their clients are calling from.
Automated Security Alert, Inc. was founded in 1988 in Munhall, Pennsylvania. The company uses the newest technology to enable senior citizens, physically challenged persons, and recovering patients to maintain an independent lifestyle in their homes. Automated Security Alert offers a variety of medical alarms, medication management systems, and telehealth services.
For further information, please contact Matthew Couillard at 1.800.338.7114.