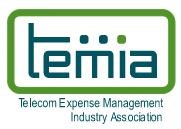 You cannot manage what you don't know.
WestLake Village, CA (PRWEB) September 24, 2013
The Telecom Expense Management Industry Association (TEMIA), an authoritative voice for the Telecommunications Management, Telecom Expense Management (TEM), Wireless Expense Management (WEM), Mobile Device Management (MDM) markets and Solutions Providers in related areas will host a Thought Leadership Panel at MobileCON 2013™ which is powered by CTIA on October 17 in San Jose, California.
TEMIA will moderate the session which will examine the question "Do You Have a Cohesive Mobile Strategy?" Attendees will learn how to develop a cohesive strategy to address BYOD using Telecommunications Expense Management (TEM) and Managed Mobility Services (MMS) to reduce costs, improve control and maximize flexibility to meet mobile workers' needs. TEMIA members will showcase important lessons with case studies and valuable tips that enterprise IT and telecom managers can implement.
Simon Thomson, MDSL COO (Americas), commented: "TEM deployments are becoming more common across the USA and Europe, as the many benefits become more widely understood by businesses everywhere. As we have seen, a major driver is the growth of BYOD, which has forced organisations to review how they control their wireless expenses. We are looking forward to bringing our experience of global TEM implementations – including major wireless elements – to the MobileCON audience".
Cameron Sowder, Director of TEM Solutions at Manage Mobility and Executive Board Director of TEMIA said, "As a 17 year veteran of the TEM industry, I am excited to speak about mobile industry topics." He added, "Telecommunications Management Services are an integral part of any organizations overall mobile program, bringing together solutions and best practices in wireless ordering, inventory, expense reduction, security, user experiences, process improvements, and new technologies. Manage Mobility is ready to address this large and diverse audience."
Mark Hearn, President of Network Control, said, "You cannot manage what you don't know." He added, "Enterprises need to build a mobile strategy that includes expense reporting to the business units, and a program to proactively offer rate plan optimization to better manage expenses and services."
Speakers for this session include:

Cameron Sowder, Director of TEM Solutions & Strategy, Manage Mobility
Simon Thomson, Chief Operating Officer – Americas, MDSL
Nate Dodd, Partner, G Squared Wireless
Mark Hearn, President, Network Control
A speaker from Quickcomm
Dave Russie, Senior VP Sales, WidePoint Corp
TEMIA member companies are well positioned to address best practices, performance metrics, open industry standards, and Key Performance Indicators (KPIs), with member companies that are able to draw on experiences managing over $61 billion in telecom expenses on behalf of clients.
About TEMIA
TEMIA's ongoing mission is to raise awareness, to improve the quality and value of solutions and to cultivate shared industry knowledge for Telecommunications Management, Telecom Expense Management, TEM, Wireless Expense Management WEM, and Mobile Device Management MDM solutions. TEMIA seeks to do this through the development and promotion of open industry standards, and industry knowledge among solutions providers, business partners, telecom service providers, and enterprise clients. Further, TEMIA members subscribe to a Code of Ethics, which clearly differentiates their level of commitment to their clients.
For more information about TEMIA, visit http://www.temia.org.