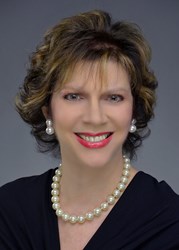 Decisions made during divorce can affect the well-being of individuals and families potentially forever.
Atlanta, GA (PRWEB) September 24, 2013
JoAnne Donner MS, CDFA, CDPA, and CDC Certified Divorce Coach® , mediator and coach, is joining other divorce professionals including attorneys, financial experts, therapists, and real estate, insurance, and mortgage experts at the Divorce Town Help and Hope Fair event on Friday, September 27th being held from 9 am to 6 pm at the Smyrna Community Center in Smyrna, a suburb of Atlanta Georgia. The event was founded by Lisa Decker, CDFA, Divorce Monday Matters and is devoted to improving the way America divorces, one family at a time. Ms. Donner is presenting in the Divorce 101, a seminar which explains the fundamentals of managing the divorce process, including details regarding the legal process, mediation, and divorce coaching.
Divorce coaching is an emerging field in the divorce industry that can offer great value to someone facing divorce. The CDC College for Divorce Coaching® trains coaches to be a sounding board and a dedicated ally who helps guide an individual through the emotional, financial, and logistical demands of divorce. A CDC Certified Divorce Coach® can, in fact, save divorcing individuals time and money by suggesting reputable resources, by helping organize pertinent paperwork and documents, and by helping manage the inevitable rough spots inherent in the divorce process.
"Divorce coaching helps clients gain clarity about their goals and priorities as well as gain confidence and knowledge about the process they are facing," says Ms Donner. "They can learn communication and negotiation techniques, helping them communicate with lawyers and financial experts, as well as with estranged spouses. They learn how to 'tell their story' in a credible way, increasing their chances of attaining a desirable outcome. This is critical," Ms. Donner adds, "since the decisions made during divorce can affect the well-being of individuals and families potentially forever."
JoAnne Donner has a Master's Degree in Conflict Management and is certified as a Divorce Financial Analyst (CDFA™), a CDC Certified Divorce Coach® and a Conflict Dynamics Profile coach. For more information about her mediation and coaching services, contact JoAnne Donner at Donner Mediation and Coaching LLC, jdonner(at)donner(dot)com, 770-842-9400.
CDC College for Divorce Coaching® and Divorce Coaching, Inc., a Florida Corporation provides CDC Certified Divorce Coach® training and certification for those engaged in the profession of divorce coaching. Approved as a Continuing Coach Education Provider through the International Coach Federation (ICF), the CDC Certified Divorce Coach® Program maintains the standards of the ICF and additional professional standards developed through the CDC® Board of Standards®. For more information, visit http://www.certifieddivorcecoach.com.