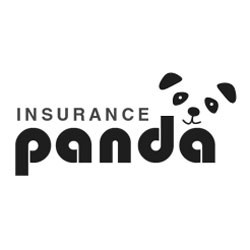 New York (PRWEB) September 26, 2013
Insurance quote provider Insurance Panda recently released a list of the top 10 apps for saving money at the gas tank. The list introduces ten mobile applications that will help drivers find the cheapest gas prices, drive more efficiently, and even notify you when your engine needs maintenance: http://www.insurancepanda.com/1412/top-10-gas-saving-apps/
Number one on the list at InsurancePanda.com is Gas Buddy, a mobile app available on most smart phone platforms, which allows users to find the cheapest gasoline prices in their area. Gas Buddy is a user-driven app that gets data from users inputting local gasoline prices into their database. Perhaps the most useful feature of this app, according to the list, is the ability to sort gas stations by distance from your current location.
Other mobile apps featured on the Insurance Panda list are: Gas Hog, an app that monitors driving habits and gives tips on how to become a more fuel efficient driver; Carticipate, a social network that allows finding drivers to share the same daily commute in hopes to car pool with them; and, Route4me, an app that will give the quickest possible route to get from point A to point B, while using the least amount of fuel.
In the list, Insurance Panda points out the importance of saving on gas money by saying that, "a small increase in the average gas price can definitely have a huge impact on your monthly budget, especially if you are someone who has to drive a relatively long distance just to go to and from work every day."
The list continues to stress the importance and convenience of using mobile apps to save money by saying, "technology is usually going to be your best friend when it comes to saving money these days, and there is basically an app available for saving money on anything from gas to the toilet paper at your local grocery store."
To view the full list of the top 10 gas saving apps, readers can visit the link above on the Insurance Panda website.
About Insurance Panda:
Insurance Panda is an insurance quote provider and insurance information resource located on Madison Avenue in New York City. Founded in 2012 by internet entrepreneurs James Shaffer and Steffen Heringhaus, Insurance Panda has quickly risen to become one of the top insurance quote providers not only in New York, but in the entire United States. Visit InsurancePanda.com for more information.