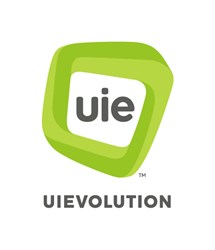 On behalf of CTIA, we congratulate UIEvolution for being a MobITS finalist.
Seattle, Wash (PRWEB) September 24, 2013
UIEvolution, the leading mobile solutions provider, announced today that their Guest Evolution platform was named a finalist for a MobITS award, sponsored by CTIA. The CTIA MobITS Awards honor the industry's most innovative new wireless products and services in mobile apps, consumer electronics, enterprise & vertical markets, and network. Winners will be announced at CTIA's MobileCON™ 2013, taking place October 16-18, 2013 in San Jose, California.
Launched in June 2013 and live on Princess Cruise Lines' Royal Princess, Guest Evolution is a standards-based platform that manages content and information between a consumer's mobile device and digital signage and Smart TVs. Guest Evolution supports a host of innovative features that unlock the power of mobile to deliver an easy-to-use solution connecting all screens. The solution enables an unmatched mobile experience that increases brand engagement, loyalty and revenues.
"On behalf of CTIA, we congratulate UIEvolution for being a MobITS finalist," said Rob Mesirow, vice president and show director. "We created MobITS Awards to highlight and showcase the solutions that help IT professionals manage and leverage mobility for more success, effectiveness and efficiency. These individuals are constantly working to develop, secure and improve businesses and how they interact with customers."
"As the premier global mobile company, we are pleased that our Guest Evolution platform is recognized as a finalist," said Chris Ruff, CEO and President of UIEvolution. "Mobile has truly reinvented how businesses engage with their customers. Supporting all consumer technologies is essential to delivering memorable and personalized experiences that customers now demand. Guest Evolution is just one of the ways that UIEvolution transforms how the world's most important companies build valuable relationships through connected experiences."
Entries for the MobITS Award were judged by a panel of highly respected industry experts, reporters and analysts. Submissions were scored on innovation, functionality, technological importance, implementation and overall "wow" factor. Winners will be announced at the awards ceremony on Thursday, October 17 at 2:00 p.m. PDT at CTIA's MobileCON™ 2013 on Stage 2.
Between now and October 16, website visitors may vote for the "IT Favorite" by visiting the CTIA website.
About CTIA Shows
CTIA Shows bring together all industries advanced by wireless technology for intense business, learning and networking. MobileCON™ 2013 takes place Oct. 16-18, 2013 at the San Jose Convention Center in Silicon Valley. Visit http://www.ctiashows.com.
About CTIA
CTIA–The Wireless Association® is an international organization representing the wireless communications industry. Membership in the association includes wireless carriers and their suppliers, as well as providers and manufacturers of wireless data services and products. CTIA advocates on behalf of its members at all levels of government. The association also coordinates the industry's voluntary best practices and initiatives, and sponsors the industry's leading wireless tradeshows. CTIA was founded in 1984 and is based in Washington, D.C.
Twitter: @ctia | Blog: http://ctia.it/Na6erv| Facebook: http://ctia.it/LCm4Nn| LinkedIn Group: http://ctia.it/Na6cA2
About UIEvolution
UIEvolution is the leading mobile solutions provider for Fortune 1000 companies. We help companies take full advantage of connected screens by extending their brands, delivering their unique business objectives, and ensuring that the devices that create the mobile lifestyles of their customers are joined in a continuous thread – smartphones, tablets, smart TVs, and automotive applications. UIEvolution combines world-class consultative services and deep industry knowledge with the proven UIEngine & Evolution Platform. Headquartered in Seattle with offices in Tokyo and Honolulu, UIEvolution has a 13-year track record with clients like Toyota, AT&T, Microsoft, Disney, Princess Cruises, Samsung, Mitsubishi, and NTT.
Visit online: http://www.uievolution.com Follow on Twitter: @UIEvolution