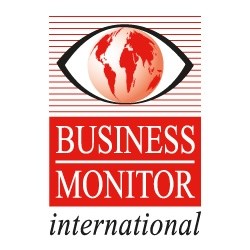 Pricing issues, coupled with the government's investigation into corruption claims, remain a key concern companies and their investors.
(PRWEB UK) 25 September 2013
Business Monitor has just released its latest findings on China's rapidly expanding pharmaceuticals and healthcare sector in its newly-published China Pharmaceuticals & Healthcare Report.
In Business Monitor's new report they note that while multinational pharmaceutical firms continue to see double-digit sales growth in China, for several firms expansion of revenue has declined slightly compared with recent quarters. Pricing issues, coupled with the government's investigation into corruption claims, remain a key concern for companies and their investors. However, Business Monitor does not expect to see any major shake-ups in the sector given that the enquiry is not due to be completed before November 2013.
Key Trends and Developments discussed in the report
In July 2013, China's State Intellectual Property Office (SIPO) revoked Gilead Sciences's patent for Viread (tenofovir), a treatment for hepatitis B and HIV/AIDS, after a challenge from local active pharmaceutical ingredient (API) manufacturer Aurisco. SIPO stated that Viread is not a novel drug as its API was discovered in Czech Republic in 1985. Viread was first approved in China in 2008, with its patent expiry scheduled in 2017. The company stated that it is evaluating its options after receiving the notice from SIPO.
Business Monitor note that in the same month, the Chinese government started a pricing investigation in the pharmaceutical sector. A statement released by the Evaluation Center of Drug Pricing National Development explained that the purpose of the enquiry is to understand the pharmaceutical supply chain process, recognise the costs involved and ensure the timely adjustment of drug prices. Around the same time, the government also uncovered corruption and bribery by GlaxoSmithKline. Several multinational pharmaceutical firms were also investigated for similar bribery allegations.
In June 2013, Germany-based Boehringer Ingelheim signed an agreement with Zhangjiang Biotech & Pharmaceutical Base Development Company to construct a biopharmaceutical facility that will meet good manufacturing practice (cGMP) standards. Boehringer Ingelheim plans to invest over EUR35mn (US$46.4mn). With the establishment of the new facility, Boehringer Ingelheim will have two manufacturing facilities and two research and development centres in China.
BMI Economic and Political View:
The prevailing negativity surrounding China's near-term macroeconomic prospects has been softened somewhat by news of yet another 'mini-stimulus' unveiled by Beijing. As has been the case in the past, Business Monitor's view is that further fiscal and monetary pump priming will fail to arrest the structural deceleration in the Chinese economy and will, at best, merely serve to cushion the slowdown. That said, Business Monitor think that an unwinding of downbeat sentiment bodes well for a continuation of relief rallies in Chinese equities and risk assets at large. They remain tactically bullish towards the Shanghai Composite and Chile's benchmark IPSA index.
China faces a range of economic, social and environmental challenges over the coming decades that could seriously test the Communist Party of China's ability to govern. Business Monitor believe that the best-case scenario for any eventual political transition would entail an elite-led liberalisation of the authoritarian system, while the worst-case scenario would involve a violent change of regime.
Headline Expenditure Projections from the report:
■Pharmaceuticals: CNY453.2bn (US$71.8bn) in 2012 to CNY532.4bn (US$85.9bn) in 2013; +17.5% in local currency and +19.6% in US dollar terms. Absolute figures downgraded from Q313 following reassessment of historic data.
■ Healthcare: CNY2,836.6bn (US$449.6bn) in 2012 to CNY3,271.1bn (US$527.6bn) in 2013; +15.3% in local currency terms and +17.4% in US dollar terms. Forecast unchanged from Q313.
Risk/Reward Rating: In Business Monitor's risk/reward country rating China scored above average for the majority of the indicators and sub-indicators including overall market expenditure, sector value growth, patent respect and policy continuity. Consequently China is ranked fifth, behind Japan, South Korea, Australia and Taiwan among the 19 key markets in Asia Pacific.
Business Monitor is a leading, independent provider of proprietary data, analysis, ratings, rankings and forecasts covering 195 countries and 24 industry sectors. It offers a comprehensive range of products and services designed to help senior executives, analysts and researchers assess and better manage operating risks, and exploit business opportunities.