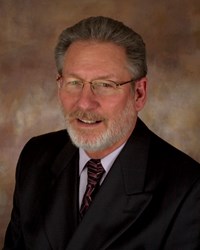 "Biopesticides are one of the fastest growing segments of the crop protection market. Combined demand from consumers, food marketers, growers, and crop protection manufacturers is driving integration of biological solutions into traditional pest control.
(PRWEB) September 25, 2013
Bill Dunham will be a guest speaker at BCPC Congress held on October 1st and 2nd.
Bill has more than 35 years international agribusiness experience in the seed, biotechnology, crop protection, and biopesticide businesses. Bill has successfully developed and launched crop protection products in more than 50 countries while leading international marketing projects at BASF, American Cyanamid, DeKalb Seeds, ICI, and Stauffer Chemical Company. In 2003 Bill joined AgraQuest VP of International Business and was responsible for designing and implementing international business plans which led to thriving growth for their biopesticide products in international markets.
In 2007, Bill launched his own consulting company, International Bio Consultants LLC, which is focused on providing world class global project management for its clients in the biopesticide market. Subsequently in 2011 Bill and Dr Mark Trimmer co-founded DunhamTrimmer LLC, the premier market research company for the biopesticide and biostimulant industries. In April of 2013 DunhamTrimmer and New Ag International jointly launched the 2BMonthly Newsletter providing the latest news on the biopesticide/biostimulant industries. With three businesses focused on biopesticides and biostimulants, Bill is a renowned expert on those industries. He has contributed to numerous articles and conferences on those industries.