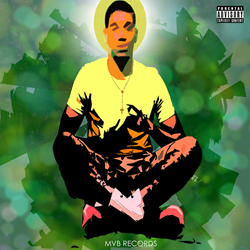 the music business is now a "rent it, and if you really like it, you can buy it" industry - Abdel 'Sosa' Russell
New York, New York (PRWEB) September 24, 2013
In the past, the owner of independent record label MVB RECORDS; Abdel 'Sosa' Russell, made it clear that releasing music on iTunes before music streaming services was lucrative to his record label. He called the strategy "basic supply and demand", because if there is a demand for a product, whoever has the supply becomes the target merchant.
That traditional way of releasing music has now changed for Sosa and MVB RECORDS, with the release of their Hip Hop artist RayBop's 7th mixtape, "Gorgeous Hustle". RayBop's fans who have accounts with music streaming services like Xbox Music or Spotify, will no longer have to wait to hear music from their favorite Hip Hop artist.
Abdel 'Sosa' Russell said that all future releases will follow this pattern, because the music business is now a "rent it, and if you really like it, you can buy it" industry. He also pointed out that this was a good thing for music, because only artists who create music that has value, will stand the chance of seeing any kind of significant sales.
"Gorgeous Hustle" by RayBop goes live on all music streaming services on September 24th, 2013. The mixtape boasts 9 tracks, which are all completely written, composed, and produced by the artist himself. The mixtape will be available on iTunes for pre-order on September 24th, and has an available for purchase date of October 15th, 2013, on iTunes.