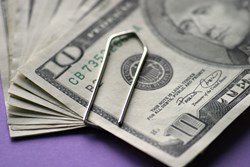 This is the best training deal in the industry. ~Scott Hutton, Managing Partner
Harpers Ferry, WV (PRWEB) September 25, 2013
22 of the top 25 insurance companies in the U.S. use Xactware property insurance claims estimating software. Among Xactware's offerings, Xactimate is the one that is most familiar to property adjusters. Knowing Xactimate can be the difference between being deployed or being left at home.
Many times, the cost and expense of getting trained in Xactimate can be an insurmountable hurdle for new adjusters. To help, WeTrainAdjusters has reduced the price of their online Xactimate training by over 40%. Adjusters will receive the full 80 hour program for $99 per course.
In addition, WeTrainAdjusters continues to guarantee that students will pass the Xactimate Level I certification exam offered by Xactware.
"We know that Xactimate training is critical for new adjusters," says Scott Hutton, Managing Partner of MindCross Training, the creator of the WeTrainAdjusters website. "We also understand that money is tight when someone is just starting out with a new career. That's why we reduced our training costs to try and help make adjusters more deployable at an affordable price."
The Xactware Level One certification "verifies that the user has the foundational skills required to create an estimate from start to finish using Xactimate 27."
Individuals can also get their Florida adjusters license by taking the WeTrainAdjusters Florida PPIA Licensing and designation program. This 40 hour course allows students to be exempt from having to take the State of Florida licensing exam.
The total cost to the students for the licensing and Xactimate courses is less than $500.
"We feel this is the best training deal in the industry," adds Hutton.
Students can get additional information about the guarantee and the Professional Adjuster program at the WeTrainAdjusters website. They can also contact WeTrainAdjusters directly at 304.725.2617.
About WeTrainAdjusters
WeTrainAdjusters is an insurance-focused area of MindCross Training. Founded in 2001, MindCross Training is a training development company focused on providing various types of cost-effective training and training services. MindCross is currently working with partners in the insurance industry to provide adjusters with the best training available. MindCross is an authorized Continuing Education (CE) provider in Texas and Florida. Additional information can be found at http://www.mindcross.com.