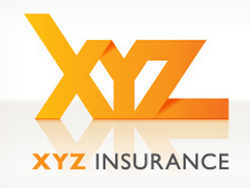 At XYZ Insurance we're determined to offer the best choice for our clients' insurance needs.
Corringham, England (PRWEB UK) 26 September 2013
XYZ INSURANCE has recently been publicising the vast range of specialist insurance they offer to motorists and the great savings available when using their service.
XYZ Insurance is a specialist insurance broker based in Corringham, Essex. Although XYZ provides 'everyday insurance' such as car and home policies, they specialise in niche insurance sectors where it can be difficult for individuals to gain access to the best range of affordable deals. In addition to car and home insurance, they offer van and motorcycle insurance, as well as insurance for business vehicles such as taxis, HGVs, and limousines, while motor trade insurance is also available.
By finding insurance with XYZ, individuals can gain access to a number of exclusive insurance deals, with savings of up to 33% available on certain policies against what they'd ordinarily expect to pay were they to find insurance direct from providers or by using a price comparison website. They're also assured of excellent customer and claims services when they need to access them, and immediate or short-term cover options are available for those requiring them.
Taxi insurance and motor trade insurance are two areas where XYZ have a specific focus right now. Up to 25% off standard taxi insurance rates is available from XYZ, with private and public hire options available in addition to taxi fleet insurance and risk management if required. XYZ Insurance can also offer specific policies tailored for first time taxi owners, drivers under 25, and drivers with previous driving convictions or accidents, among others.
Motor trade cover from XYZ Insurance can also be tailored to the needs of the customer, whether they're the owner of a car dealership or are operating as a sole trader or within a partnership. Cover is available for full time and part time motor traders, while combined cover for those dealing in cars and other vehicles, such as small vans, can be arranged.
Speaking the range of services available from XYZ Insurance, Lisa Clark said, "At XYZ Insurance we're determined to offer the best choice for our clients' insurance needs. We are a specialist broker that excels in taxi and motor trade insurance; we understand how important these policies can be to our clients' livelihood and our commitment to offering a first class service tailored to their needs reflects this."
About XYZ Insurance
XYZ Insurance is an innovative broker for cheap taxi insurance, minibus insurance, motor trade insurance, courier insurance, and other insurance types in the UK.
Notes to Editors
XYZ Insurance's full range of services can be viewed at http://www.xyzinsurance.co.uk