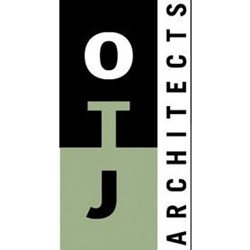 Employees require new workplace solutions that facilitate the flow of information and ideas
Washington, DC (PRWEB) September 26, 2013
The commercial architects at OTJ Architects are reporting an increasingly popular workplace design trend responsible for increasing employee productivity while decreasing organizational expenses. In recent years, the traditional workplace has encountered a transitional shift to what is known today as an open work space. This new office space trend creates flexible opportunities for employees to collaborate in a dynamic community in which businesses see a clear return on investment.
According to a Harvard Business Review article regarding workplace benching – a focus on sustainable office design - traditional, cubical-based office layouts prohibit a productive flow of information. This results in an average of 4.7 hours of time for a knowledge worker to get a response from colleagues and 8.8 hours to get a response from managers.
"Employees require new workplace solutions that facilitate the flow of information and ideas," says Lance Jaccard, partner at OTJ Architects. "What worked for yesterday's Baby Boomers is not working for today's Millenials, who are now entering the workforce in this weak economy."
Businesses looking to become more fiscally responsible can find solutions to many of their problems by moving to an open work environment. According to an article in Business News Daily on redefining traditional office space, ABW environments can reduce overall space requirements by up to 30% and thus lowering real estate costs, reducing paper usage by 89% and decreasing power consumption by up to 50%.
To create a successful open workplace, the workplace design specialists at OTJ Architects have developed the following strategies:

Create magnets: These spaces utilize multiple types of seating arrangements and strong A/V and IT capabilities to invite and attract employee and visitor collaboration. Internal groups are encouraged to share the space reinforcing a sense of community, as well as the "One Company" identity.
Create flexibility: Multiple places to work provide more opportunities to get work done in various capacities. Examples of flexible spaces include multi-purpose magnet spaces, library-style quiet rooms or a media room with television displays and social media feeds.
Utilize natural light: Using glass between interior spaces and windows help increase productivity while decreasing power utility usage.
Create huddle rooms: Huddle rooms create a sense of security that reinforces individual privacy and supports acoustic standards.
Create collision zones: Replace linear hallways and corridors with organic pathways strewn with conversation nooks and gathering stations to invite coworkers and visitors to take advantage of opportune "collisions."
To discuss your individualized architectural needs, please visit http://www.otj.com/Contact.aspx
About OTJ Architects
OTJ Architects is a well-respected national architecture and interior architecture design firm that has successfully completed thousands of projects throughout the country. Founded in 1990, OTJ is comprised of five studios headquartered in Washington, DC, with more than 60 architects and designers, many of whom are LEED Accredited Professionals. OTJ is registered in 37 states and is able to consult in all 50 states. The responsive architecture and interior architecture consultants create effective environments through listening, understanding and tailored design. These designs focus on helping clients enhance collaboration, company branding and employee recruitment and retention. OTJ's design teams provide clients with personalized attention to create workplace solutions that reflect their unique, individual needs. For more information visit http://www.otj.com/.