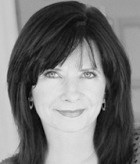 Montecito, CA (PRWEB) September 24, 2013
Haute Living Real Estate Network will feature Carol Dotson as a preferred real estate professional. This unique circle of leading real estate agents presents opulent estates and extravagant properties to the affluent buyers and homeowners looking to purchase the foremost residential listings. Featuring properties with over-the-top amenities in the most exclusive locations, members of the Haute Living Real Estate Network ensure that readers are exposed to the finest the market has to offer.
About Haute Living Real Estate Network
As a real estate media partner of Haute Living, Haute Living Real Estate Network specializes in selecting top real estate professionals, thus creating the most prominent directory for exceptional listings. The network website is an online destination for all real estate related news, which features daily blog posts that provide up-to-date information on affluent markets and real estate developments. Access all of this information and more by visiting http://www.hauteresidence.com/.
About Carol Dotson
Carol Dotson knows that success in today's real estate market requires an empathetic understanding to the needs of her clients, extensive research and expertise on the neighborhoods throughout Montecito, Beverly Hills, Holmby Hills and BelAir in order to better guide her clients in fulfilling those needs, and whether her clients are buying or selling, a comprehensive knowledge of the financial market and how it impacts the real estate market in order to negotiate the best contract possible.
Carol has never been one to shy away from any challenge, whether it's launching a multi-million dollar cable network, or in just 6 short years, becoming one of Prudential California Realty's top grossing agents. Carol's entrepreneurial background combined with her years of experience negotiating multi-million dollar contracts with fortune 500 companies, bringing years of networking, sales and marketing experience that benefit her real estate clients. Carol generated over $24 million in advertising revenue annually and was in the top ten percent of advertising sales executives nationwide. Today, she is very happy to call The Agency her home.
To Learn More: Visit Carol Dotson's Haute Real Estate Network profile and website.