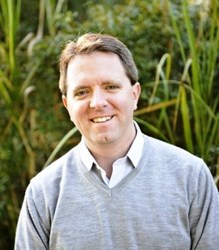 I simply could not help enough people with my small team. After looking at several large service providers, I was attracted to the ServiceMaster corporate values, national footprint and business model.
Memphis, Tenn. (PRWEB) September 24, 2013
Matt Paxton, "Hoarders" television personality and author of "The Secret Lives of Hoarders," today announced he will join forces with disaster restoration experts ServiceMaster Restore® to expand the reach of specialized hoarding and estate cleaning services on a broader national scale.
Paxton has appeared as a featured organizer on the nationally televised program "Hoarders", which features homeowners whose mental disorder is marked by an obsessive need to collect things, even if the items are worthless, hazardous or unsanitary. He sought the national collaboration with ServiceMaster Restore when he recognized that he could not adequately service the growing need for hoarding and estate clean up work.
"I simply could not help enough people with my small team," he said. "After looking at several large service providers, I was attracted to the ServiceMaster corporate values, national footprint and business model," said Paxton. At the same time, ServiceMaster was looking for an opportunity to create a service extension in the hoarding market.
Compulsive hoarding is a disorder characterized by difficulty discarding items that appear to most people to have little or no value. Hoarding was previously considered a subtype of obsessive compulsive disorder (OCD), but as of May, 2013, hoarding disorder is now included in the "American Psychiatric Association's Diagnostic and Statistical Manual of Mental Disorders".
When Paxton started his Clutter Cleaner® business in 2006, it was intended to focus on cleaning houses for grieving widows and relocating seniors. But he quickly found himself sought out by extreme hoarders and now he and his crew clean out the messiest homes in America. Paxton and his team have cleaned over 500 hoarded homes.
"After we began discussing the opportunity," said Paxton,"we quickly determined that this could be a powerful arrangement which would leverage the best that both of our organizations bring and allow us to serve a larger base of customers."
"We are thrilled to welcome Matt Paxton to the ServiceMaster family," said Tom Coba, president, ServiceMaster Clean and ServiceMasterRestore®. "His national experience and expertise will be huge assets for us as we expand our restoration and cleaning service offerings to include specialized estate and hoarding clean up. Clutter created by hoarding can result in serious threats to the health and safety of the hoarder and those who live with them, so together with Matt we will be restoring homes and helping people bring order to their lives."
Between five million and 14 million people in the U.S. are compulsive hoarders, and it often leads to substantial distress and disability. The arrangement between Paxton and ServiceMaster Restore is more than just having additional staff to help with the cleaning. It will also include educating the national network of ServiceMaster franchisees about compulsive hoarding and teaching their staff how to assist people with this disorder in cleaning their homes.
In addition to serving as a consultant and valuable training resource for the ServiceMaster Restore franchise network, Paxton also will become a media spokesperson for the brand and ServiceMaster consumer cleaning products.
"This is a long-term commitment with ServiceMaster to provide high touch and high quality services across the country and to allow us to help more people in the process through the national footprint and reputation of ServiceMaster Restore," Paxton said.
To contact Paxton and ServiceMaster about a hoarding or estate clean up, please visit our website at http://servicemasterhoarders.com or call 888-226-0030.
About Clutter Cleaner
Clutter Cleaner is the premier hoarding and estate cleanup company in the United States. Founded and run by Matt Paxton, Clutter Cleaner helps families affected by extreme hoarding. Over the last eight years, the Clutter Cleaner team has cleaned over 500 homes and developed a long term plan of respect, trust and communication to keep homes clean. Matt Paxton is a national expert on cleaning and organizing and is the bestselling author of The Secret Lives of Hoarders. He can be seen in the messiest homes in the country on the Emmy nominated television show "Hoarders". Visit cluttercleaner.com or https://twitter.com/cluttercleaner for more information.
About ServiceMaster Clean
With more than 4,000 franchised and licensed locations around the world, ServiceMaster Clean, ServiceMaster Restore and ServiceMaster Recovery Management® serve customers through a global network of franchises that provide a range of residential and commercial services. The company services include disaster restoration work resulting from damage caused by water or fire, janitorial services, commercial carpet cleaning, hard surface floor care, and residential carpet and upholstery cleaning. With management team experience in 27 different countries on countless disasters, including clean-up after Hurricane Katrina and the Pentagon after September 11, 2001, ServiceMaster Recovery Management is one of the largest large commercial disaster recovery companies. Visit servicemasterrestore.com, servicemasterclean.com, or srmcat.com for more information.
About ServiceMaster
With a global network of more than 7,300 company-owned, franchise and licensed locations, Memphis-based ServiceMaster® is one of the world's largest residential service networks. The company's high-profile brands are Terminix®, TruGreen®, American Home Shield®, ServiceMaster Clean®, Merry Maids®, Furniture Medic® and AmeriSpec®. Through approximately 20,000 corporate associates and a franchise network that independently employs an estimated 31,000 additional people, The ServiceMaster Family of Brands provided services and products to approximately 8 million customers during the last 12 months. The company's market-leading brands provide a range of residential and commercial services including termite and pest control; lawn, tree and shrub care; home warranties and preventative maintenance contracts; furniture repair; home inspections; home cleaning; janitorial services; and disaster restoration. Go to http://www.servicemaster.com for more information about ServiceMaster or follow the company at twitter.com/ServiceMaster or facebook.com/TheServiceMasterCo.