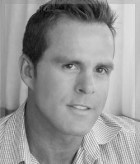 Miami Beach, FL (PRWEB) September 24, 2013
The Haute Design Network welcomes Alexander Keith Powell of A. Keith Powell Interior, headquartered in Miami Beach, FL. As the newest member for 2013, Alexander Keith Powell is known for his superior talents in a variety of home interior design styles.
Alexander Keith Powell's professionalism, years of experience, willingness to meet the needs of clients and ability to flawlessly finish projects sets the precedent for other interior designers in the field.
About Haute Design Network
Haute Design Network selects interior designers that have demonstrated a high level of expertise, professionalism, and accomplishment in their field. This elite circle of leading interior designers is encouraged to expose readers to several elements from past and current design trends as they provide a glimpse into future innovations, while offering both inspiration and exceptional resources for those seeking experienced luxury interior designers and sophisticated interior design firms.
A. Keith Powell Interior is featured on Haute Design Network's comprehensive website as a distinguished member alongside other leading interior designers from across the country. Network members have the exclusive opportunity to interact with viewers by utilizing the Haute Design Network platform via customized blog posts and unique design features. Visit the Haute Design Network at http://www.hautedesignnetwork.com.
About Alexander Keith Powell of A. Keith Powell Interior
Possessing more of an interest in the textures of coral reefs and underwater caverns rather than silk or linen, Keith Powell moved to Florida with his sights set on a career in Marine Biology, never realizing the latent gift within him for interior design. It was by pure chance that Keith met an executive from Ralph Lauren where he was hired to set up an emerging chain of stores. As he brought beautiful works of art to life in the display windows of the Ralph Lauren stores, Keith discovered the natural talent he had for what he still saw as simply "putting things together." The recognition and awards he received as a result of his work in the Ralph Lauren displays soon revealed to him that his knack for putting things together was much more of a gift and true talent than he'd ever imagined.
Empowered with the knowledge of his talent, years of design experience under his belt and a solid reputation within the design community, Keith left Ralph Lauren in 1988 to found his own design firm, VIU Design. The President of Ralph Lauren had so come to love his work thought, that he hired Keith back as a freelance designer the minute he handed in his resignation. Within the first year of embarking upon his solo business venture, Keith found himself in the company of clients such as Calvin Klein, Gucci, Gianfranco Ferre, Gianni Versace, Tiffany & Co. and many other boutiques all requesting the "Powell touch" for their stores and window displays.
Recently relocating to the city of Miami Beach, Florida, A. Keith Powell Interior continues to maintain its presence and deliver completely unique custom design to clients from Newport Beach, California to Montego Bay Jamaica where he is presently working on a twenty two thousand plus square foot project for a heavyweight-boxing champion.
To learn more, visit Alexander Keith Powell's Haute Design Network Profile.