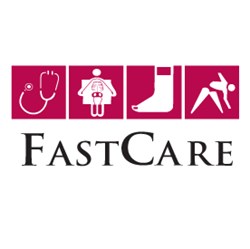 Miami, FL (PRWEB) September 30, 2013
Before a patient undergoes an operation, there are often many tests that must be carried out first. These range from a simple blood test to a kidney function test. Women who are scheduled to have surgery should always undergo a pregnancy test, since many operations and anesthetics are not advised during pregnancy. An ECG may also be taken to monitor the heart, and a sickle cell test may be required, to test for sickle cell anemia. These tests are important in ensuring that no unforeseen complications arise during surgery, and to allow the medical team to be fully prepared during the procedure.
For example, they must make sure that they have the patient's correct blood type available, in case a blood transfusion becomes necessary. However, even though the surgical procedure may be complicated, the pre-operative tests are usually very straightforward, standard tests. Thus, they do not necessarily need to be carried out by the hospital where the operation is taking place. They can be carried out in any suitable medical facility, such as the patient's own doctor's office, or a walk in urgent care center.
This is welcome news to many patients, especially to those due to receive surgery at a hospital that is a long distance from their home. It would be costly and time consuming to have to travel there on two separate occasions, and much more convenient to have the pre-operative tests carried out in their doctor's clinic, or at a walk in clinic. Prospective patients searching for a walk in clinic in Miami, where they can have their pre-operative tests performed, will often find that FastCare appears at the top of most local listings.
FastCare, a provider of first-rate urgent care in south Florida, announces new patient services, including the availability of standard pre-operative testing offered at a convenient time and location. While a patient's own doctor's clinic may be at a convenient location, it may not be possible to get an appointment at a convenient time. Because FastCare's clinics are open every day, patients needing pre-operative tests can get appointments at the weekends and in the evenings, so they avoid taking extra time off work.
This is especially important given that they may already have booked an extensive period of time off work for their operation in the first place. As well as pre-operative testing, FastCare offers many different patient services at its Miami Beach clinic. For example, patients who need drug-screening tests to be carried out before they begin a new job will be able to book an appointment at a convenient time outside working hours, and without having to request the test from their regular doctor. FastCare has an excellent reputation for quality of service in urgent care in Miami.
About FastCare: FastCare is a company specializing in emergency medical clinics in south Florida. The company is staffed by fully qualified physicians, and is dedicated to providing the very best health care to all its patients. For more information, call 786-923-4000 or visit myfastcare.com.