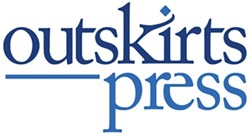 Outskirts Press, the fastest-growing full-service self-publishing and book marketing company today announced its top ten titles for August.
Denver, CO (PRWEB) September 24, 2013
Alphabetically, its ten best performing self-published books for August were:

The Alaska Distillery Cookbook by Mark J. Bly
From The Other Side by James Harrell
A Garland for Ashes by Hanna Zack Miley
Going Green Using Diatomaceous Earth How-To Tips by Tui Rose RN
The Last Buffalo by Ed Kienzle
Life's Play Book by Jabari K. Smith
A Nantucket Experience by Shellie Dunlap
Strategy and Change by Tom Bisio
You Are Better Than Your Best by Lionel L. Nowell III
The 411 on Bullying, Gangs, Drugs and Jail by Warden Howard Robertson
All these books, and other Outskirts Press titles, are available from all major online retailers like Amazon, Barnes & Noble, Powells, Books A Million, and others, plus conveniently from the Outskirts Press Direct bookstore at http://outskirtspress.com/bookstore for discounts ranging from 10%-55%.
About Outskirts Press, Inc.
Outskirts Press offers high-quality, full-service self-publishing and book marketing services for writers and professionals who are seeking a cost-effective, fast, and flexible way to publish and distribute their books worldwide while retaining 100% of their rights, 100% of their profits, and 100% of the creative control. http://www.outskirtspress.com.