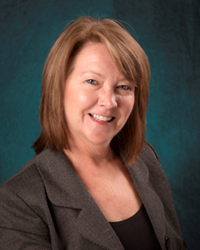 Plainwell, MI (PRWEB) September 25, 2013
When Deb Young turned to real estate after 23 years in banking, she knew she had to position herself to stand out in the Southwest Michigan market. She turned to Blue Fire Media to develop a website that helps her accomplish that.
DebYoungRealtor.com went live in mid-September to promote Young's real estate business and to communicate to potential clients her approach in helping them buy and sell homes.
"I specialize in doing more for my customers than they expect," she said. Young needed a website which put that message across to potential customers in the site's design, presentation and content. She felt she achieved that with the website created by Blue Fire Media.
During her previous career in banking, Young worked in sales, investment and lending services. She also spent time in public service on the Barry County's Prairieville Township Board and currently serves as treasurer on the township parks and recreation commission.
Young said that as the daughter of an architect and taking on the role as general contractor when building her own home, she gained unique insights into what to look for when viewing homes on the market.
Go to http://www.DebYoungRealtor.com to learn more about Young's real estate business.
Blue Fire Media, a company based in Portage, MI, specializes not only in web development, but web marketing and SEO as well. For more information about Blue Fire Media, visit its website, BlueFireMedia.com.