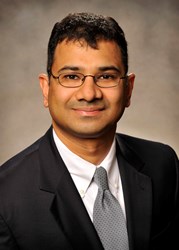 Employers who are seeking access to an employee or applicant's social media account proceed with extreme caution.
Alexandria, VA (PRWEB) September 25, 2013
Employers who require a prospective or current employee to provide password or access information to his/her social media account may want to rethink their strategy, according to an article posted earlier this month on online publication Corporate Compliance Insights by LeClairRyan partner Leslie Paul Machado.
The article, "Corporate Compliance & Social Media – Tread Carefully With Employees and Applicants," focuses on the rise in the number of states that have passed statutes prohibiting employers from requiring social media password or access information as part of the hiring process or as a condition of employment. To date, 12 states have enacted such legislation and similar bills are pending in almost every other state.
"According to a recent survey, one in 10 individuals between the ages of 16-34 reported being rejected for a job because of their social media profile," writes Machado, who is co-leader of the Media, Internet & E-Commerce industry at the national law firm's Alexandria, Va. office. "And in a survey of 2,300 hiring managers last year by an online job website, nearly 40% admitted to screening potential hires using social media, with many saying that they had rejected job applications as a result of their findings. This is likely because of the wealth of information that an employee's (or potential employee's) social media activities might reveal – including drug use, embarrassing photos or inappropriate comments."
Some employers, however, argue that they need access to social media accounts in order to make sure that employees are not revealing sensitive information or otherwise engaging in activities that might result in employer liability.
"So, most statutes allow an employer to request access to the content of the account to make a factual determination in the course of an investigation, so long as the employee is not required to provide the login information," according to Machado "The statute also does not apply to a social media account that the employee is maintaining on behalf of the employer. Also, if the employer inadvertently receives login information (i.e., if it monitors emails), it is not liable for possessing that information, but may not use it to access the employee's social media account."
An employer who violates the statute may face potentially significant consequences. In Colorado and Washington, for example, an applicant or employee can bring a private cause of action for injunctive relief, compensatory/consequential damages and reasonable attorneys' fees and costs. In Utah, an aggrieved person can bring a civil cause of action and, if the court finds a violation of the statute, the plaintiff can be awarded up to $500.
"The lesson here for employers is that while it might seem reasonable to require an employee or potential employee to disclose social media access information, a good corporate compliance policy needs to understand that such a request might be prohibited in your jurisdiction, especially given the large number of states that are considering similar legislation," says Machado. "It is thus imperative that employers who are seeking access to an employee or applicant's social media account proceed with extreme caution."
The article can be viewed at http://www.corporatecomplianceinsights.com/corporate-compliance-social-media-tread-carefully-with-employees-and-applicants/.
About LeClairRyan
As a trusted advisor, LeClairRyan provides business counsel and client representation in corporate law and litigation. In this role, the firm applies its knowledge, insight and skill to help clients achieve their business objectives while managing and minimizing their legal risks, difficulties and expenses. With offices in California, Connecticut, Massachusetts, Michigan, New Jersey, New York, Pennsylvania, Virginia and Washington, D.C., the firm has approximately 350 attorneys representing a wide variety of clients throughout the nation. For more information about LeClairRyan, visit http://www.leclairryan.com.
#####
Press Contacts: At Parness & Associates Public Relations, Marty Gitlin (631) 765-8519, mgitlin(at)parnesspr(dot)com or Bill Parness, (732) 290-0121, bparness(at)parnesspr(dot)com