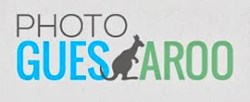 "Never before has anyone been able to share a hot new app, track their social graph spreading and earn rewards along the way."
Melissa, TX (PRWEB) September 26, 2013
Rippln today announced the release of PhotoGuessaroo, the world's first-ever incentivized sharing app.
"Today marks a monumental day in our mission to usher in one of the world's great technology revolutions," said Rippln CEO Brian Underwood. "Never before has anyone been able to share a hot new app, track their social graph spreading and earn rewards along the way. We are beyond excited to officially begin the revolution."
Rippln partnered with Surya Rising Inc., the company behind PhotoGuessaroo, a photo zoom game that allows players to create and share their own puzzles. It, too, is the first of its kind. Players take a picture, zoom in and choose a word that best describes their picture. PhotoGuessaroo creates the puzzle and enables the player to share it on Facebook, email or text for friends to guess the answer based on the zoomed in image and a handful of jumbled letters. Rippln players earn money as the people they have shared it with play the game and make in-app purchases.
Surya Rising founded The 90 Day App Challenge, the world's first virtual app incubator designed to help entrepreneurs and new app developers bring their ideas to market.
"We are thrilled to be working with Rippln," said James Sol Radina, CEO of The 90 Day App Challenge. "The quality and complexity of successful apps has gone up, and the costs to get the first downloads of an app have skyrocketed. Our goal is to bring together talented individuals, aid in the development of their first app, and help them succeed alongside the big players."
Rippln Co-founder Jonathan Budd said that Surya Rising is an ideal partner for Rippln and that the two companies are in discussions to partner on six additional apps. "We are completely aligned in our missions to make it possible for individuals to participate in the next phase of technology distribution... a phase where we all are empowered in the equation," he said.
"Rippln's platform is about creating a vehicle that enables millions of people around the world to tap into the hottest, fastest growing sector of wealth in the world today… technology," Budd added. "Rippln is a people-driven model. That is why we exist."
Over the coming months, Rippln will introduce a host of apps in the gaming, lifestyle, entertainment, and productivity venues… including the "Rippln Communicator"... a brand new communication utility that will empower Rippln users to connect with each other worldwide.
Underwood added: "We believe that over time we will be one of the largest app networks in the world because our users will have the chance to get rewarded when they refer something to someone. We are committed to constantly evaluating all products and services we bring to market through the Ripple to provide a robust and attractive value proposition for all of our users. This is just our beginning."
About Rippln:
Launched in April, 2013, Rippln is a ground-breaking distribution model for products and services, such as apps, software, educational training, and hard products. It shares the value taking place within an individual's Ripple (aka social network) with the people who share the products and services with others.The Rippln Platform merges mobile, online, and offline technologies and practices to track and reward individuals for in-app purchases and other transactions that take place within their Ripple. More than 1.4 million people from around the world have joined Rippln since it launched last April.
About Surya Rising, Inc.:
Based in San Diego, CA, Surya Rising, Inc. was established in 2012 to bring The 90 Day App Challenge to market as the World's First Virtual [Mobile] App Incubator. The company brings together talented individuals, aids in the development of their first app through a 180 mentoring program and executes on all phases of the process, from design through programming and launch. Developers go through the 90 Day App incubator program in groups and are vested in each other's success, sharing small slices of ownership in each mobile application and co-existing in Surya Rising, Inc. combined network.
Media Contact:
For questions and/or interview requests email us at press(at)rippln(dot)com.