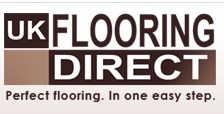 Those who are planning on going to Grand Designs Live for information about flooring should ensure they head to UK Flooring Direct's stall
United Kingdom (PRWEB UK) 27 September 2013
The most important interior design event of the year is kicking off in Birmingham this October.
That's right, Grand Designs Live is coming to the NEC and is guaranteed to be an event homeowners far and wide will not want to miss.
As the number one exhibition for all things interior design, attendees can expect to browse the very best home products from more than 500 leading British companies - including UK Flooring Direct.
Running from October 4th to 6th, as well as taking inspiration from each designer and maker's displays, ticket-holders will be able to benefit from free seminars and professional advice that will help them get their houses looking exactly how they want them.
Whether people visiting the show are due to embark on a large-scale renovation or would just like some tips on accessorising their home, all needs are catered to and nobody is likely to leave the NEC empty-handed.
Those who are planning on going to Grand Designs Live for information about flooring should ensure they head to UK Flooring Direct's stall, where they will be able to find out everything they need to know about laminate, engineered wood and cork floors, plus guidance on installing bamboo and solid wood surfaces.
As one of the nation's leading flooring specialists, UK Flooring Direct can help householders work out which material would best match their home and lifestyle and guide them through the installation process, as well as provide them with information about the surface they have selected.
UK Flooring Direct is also selling a handful of last-minute tickets to the conference, so anyone who's in need of extra passes knows who to turn to.
Those with passes will have the chance to mingle with interior design experts from all over the country, including Mr Grand Designs himself, Kevin McCloud. The TV presenter will be hosting the event, so attendees are bound to bump into him during their time there, whether that's at his book-signing or after his talk at the Grand Theatre.
Anything and everything people could need to know about home design will be covered at the event, from interiors, renovations and self-build properties to technology and gardens. The nation's most pressing questions will be answered by experts offering their products and advice - UK Flooring Direct in particular will be happy to help with any flooring queries guests may have.
Similarly, individuals who are looking to pick up some tips on financing their next interior design project or speak to industry experts about the most reliable tradesman for the job will be able to do so at Grand Designs Live 2013. A host of professionals are set to give free 30-minute consultations, collectively covering all aspects of project management, renovation and development.
Several unmissable talks are being delivered at the Grand Theatre by reputable property professionals, with celebrity interior designer Jo Hamilton set to speak about ideas taken from her own courses in her High Style, Modest Budget; Interior Design Inspirations session.
Attendees might also want to check out the Green Energy Choice seminar, which will see renewables experts from the Viessmann Group and EDF Energy discuss the four most popular environmentally-friendly improvements for the modern home.
About UK Flooring Direct
UK Flooring Direct is a relatively new company, dating back to 2004, but its founders have over 25 years of experience in the flooring trade. The formation of the company took advantage of the opportunities presented by the internet age to offer an online service that cuts our overheads and enables us to offer you high quality flooring at low prices. Although we are based on the outskirts of Coventry, we are able to offer a virtual showroom that means you can browse and buy no matter where in the UK you live.