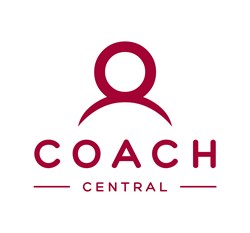 I trained to be a Coach five years ago and the majority of people I studied with are still struggling to make a living as a Coach or have given up and moved back into regular employment. Less than 20% of Coaches make it past their third year of business.
Toronto, Ontario (PRWEB) September 25, 2013
The globe's fastest growing online coaching platform, Coach Central has recently launched in North America. The site has been designed to promote great coaches and connect them with clients seeking their services. Coaches can create a free listing to promote their coaching services and find new clients globally so they can focus on what they do best: coaching.
Visitors to the site can 'Find a Coach' using Coach Central's unique online matching matrix tool and source a coach to meet their immediate business, life, leadership or career development needs.
"I trained to be a coach five years ago and the majority of people I studied with are still struggling to make a living as a coach or have given up and moved back into regular employment. It is estimated that less than 20% of coaches make it past their third year in business," says Cindy Turner, founder of Coach Central.
Typically, 'coaching skills' and 'sales skills' are unique skill sets and a rarity to find together in the same person, often creating tension and stress for the struggling coach. Coach Central was designed by Coaches for Coaches to enable them to build their business faster, freeing up time spent on sales and marketing efforts so they can get on with enhancing in the lives of their clients.
Cindy continues, "As my coaching practice grew, I came across more and more clients who were looking for a great coach, but unless they knew someone who could refer them, it was challenging to find a coach that specialized in the area they were seeking." Coach Central has now made the search for a great coach effortless and accessible to regions beyond their local community.
Globally, it is estimated there are 6.9 coaches per million population, according to a 2012 study conducted by the International Coaching Federation. There has never been a greater need for coaches to assist others. It is Coach Central's aim to provide a much needed support system for coaches with a wealth of resources and master classes on the site to further develop and up-skill coaches around the world.
Being a coach is a challenging yet rewarding career that requires constant skill refinement. By bridging the gap between people seeking a coach and offering a variety of certified coaches, this site enables more coaches to succeed by working together instead of individually to make the industry succeed along with clients whose lives are improved through coaching.
Coaching provides businesses a promising return on investment. Studies by Fortune 500 companies have consistently found a 500% return on their investment in addition to several other qualitative side benefits like increased employee retention, employee and customer satisfaction.
Coaching results exceed the results from group training as a large portion of the content presented to the group is often irrelevant to the individuals attending the training. Coaching offers a laser focused solution because it is one-on-one and customized to suit the specific and immediate needs of the individual.
About Coach Central
Coach Central Inc. launched in July, 2013 and is the fastest growing online coaching directory including four distinct coaching niches: leadership, career, business/entrepreneurship and life/personal. Its aim is to connect coaches with new clients around the world whilst providing ongoing support and development for the coach's development needs, raising the standards of the coaching industry.