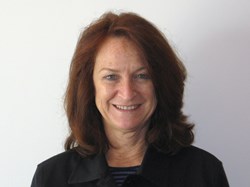 Mansfield, MA (PRWEB) September 26, 2013
700 background screening professionals gathered in Phoenix, Arizona from September 15 -17, 2013 to participate in the National Association of Professional Background Screeners (NAPBS) annual conference. The association's ten-year anniversary was a major theme of the conference, as attendees celebrated association milestones, including the rapid growth it has experienced over the years.
Creative Services, Inc. (CSI) with its corporate headquarters in Mansfield, Massachusetts and an operations center in Chapin, SC is a founding member of NAPBS and has been there since its inception. CSI staff has participated on national committees assisting with industry standards and legislative initiatives. CSI's Vice President of Finance and Administration, Judy Gootkind, has participated from the onset Co-Chairing the NAPBS Government Relations Committee and serving for the last four years as a Director, Treasurer and Chair-Elect on the NAPBS Board of Directors. In 2012, CSI successfully completed the Background Screening Agency Accreditation Program and is formally recognized as Background Screening Credentialing Council Accredited. As of September 15, 2013, Judy will act in the capacity of Chair of the NAPBS Board of Directors for the year to come.
"As an association representing the interests of nearly 800 companies worldwide that offer tenant, employment and background screening and related services, we have come a long way together in a relatively short time, thanks to the shared vision of our members who focus on finding solutions to the challenges we face," said NAPBS Chair Judy Gootkind. "In the past ten years, we've been successful in finding our voice, creating best practices, and continually moving forward in our efforts to ensure our members operate with the highest degree of integrity and professionalism."
The annual conference agenda provided ample programs and training sessions aimed at empowering NAPBS members and conference attendees to better serve clients and raise standards in the background screening profession.
"Accuracy and quality of information in background screening is a top priority for CSI. We set the bar high and strive to achieve excellence. We are proud to be among the first wave of Consumer Reporting Agencies to successfully meet the requirements of the NAPBS accreditation program," said Alan T Sklar, President of CSI. "The program, developed in consultation with industry regulators, ensures best practices are followed and the law is adhered to throughout the screening process. We are proud to have Judy represent our company and the screening industry to promote high standards through certifications as well as address the legislative and regulatory initiatives impacting our clients and the service we provide."
About Creative Services, Inc.
Creative Services, Inc. (CSI) has been helping companies hire with confidence since 1976. Beginning as a small private investigation firm, CSI has evolved into a global, full-services employment screening and consulting firm. CSI serves corporate and nuclear market sectors, providing the industry's highest accuracy, quality and client retention ratings.
Contact Information
Alan Sklar, President
Mail to: asklar(at)creativeservices(dot)com
Phone: 508-339-5451 x204