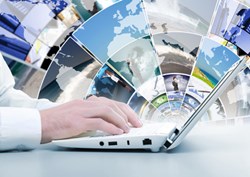 ...sites like YouTube deliver content according to where the proxy server is located, not the user...
Dallas, TX (PRWEB) September 25, 2013
idcloak adds a new YouTube Unblocker and Web Master Proxy to its growing collection of proxy sites. The expansion of idcloak's repertoire of free services is directed at the rising demand in high speed proxy technologies.
idcloak's lead researcher, Robin Welles, puts this increase in demand down to a growth in web censorship, "Free proxies have become the go-to service for netizens needing to unblock sites that are unavailable on their Internet connection. These include office staff needing to check Facebook at work and YouTube fans trying to bypass country blocks on videos. Before, these groups were unaware of the existence of proxies but that situation is changing rapidly."
Proxy servers are operated through a site-based browser which allows users to access the internet from a new geographical location. The idcloak proxies offer connections based in the US, Japan and the UK, with Germany and Australia expected soon.
When a user enters the web address into the proxy browser, its server accesses the site on their behalf and displays it on the web page with features and functions intact. The user may then interact with the site as usual.
Because the proxy is high-anonymity, destination sites are unaware that the user is not situated in the location of the proxy server. This means sites like YouTube deliver content according to where the proxy server is located, not the user.
All idcloak proxies are equipped with encryption systems designed to keep activity hidden from monitors of the network. This is especially important for users surfing behind censored internet connections where there are negative consequences for being seen to unblock forbidden sites like Facebook.
The release of a new tranche of free proxy sites comes just days before idcloak launches a software-based proxy service: the anonymous VPN. This service allows users to extend their anonymous web activity to all internet-accessing programs on their machine – such as torrents, chat and computer games.
See idcloak.com to learn more.