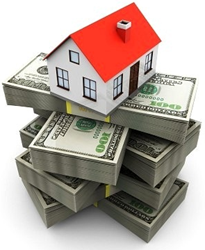 It's a very time consuming process, but I finally completed it.
(PRWEB) September 26, 2013
Level 4 Funding pleased to announce Dennis Dahlberg as their recently added mortgage broker. The addition allows for trust deed investing, a frequently requested loan option, now proudly available from Level 4 Funding. The appeal of trust deed investing is its sensibly short-term loan, which is then secured by real estate. With real estate investors facing limited financing options since banks now have a very strict set of criteria, savvy real estate investors often will look to mortgage brokers like Dennis Dahlberg for trust deed investing in their properties.
 
Level 4 Funding's Dahlberg, who went through the mortgage broker education classes beginning in January, was the only one in the course to pass the required state test. "It's a very time consuming process," he admits, "But I finally completed it." Now he gets to share his newfound and exclusive knowledge with his clients and help them achieve their goals.
 
Level 4 Funding brings together licensed mortgage broker Dennis Dahlberg and his extensive 40 years of experience in residential real estate and Arizona Licensed Real Estate Agent, Mark Gowlovech, who, as a recruiter, was responsible for $600,000 in annual sales.
 
For more information on what Level 4 Funding can do for you, go to http://www.level4funding.com/ or call 623-582-4444.