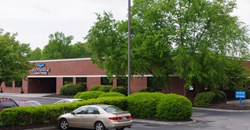 Fountainhead stands in the top 15% of colleges in the country doing everything it can to embrace America's military service members as students.
Knoxville, TN (PRWEB) September 25, 2013
Victory Media has awarded Fountainhead College of Technology the designation of Military Friendly School for 2014, demonstrating for the fifth year in a row that Fountainhead stands in the top 15% of colleges in the country doing everything it can to embrace America's military service members as students.
"Competition for the 2014 Military Friendly Schools list was fierce, and as a result, we raised the already stringent criteria to a higher benchmark," said Rich McCormack, president of Victory Media Inc.
Now in its fifth year, the 2014 list of Military Friendly Schools was compiled through extensive research and a data-driven survey of more than 10,000 schools nationwide approved for Veteran Affairs tuition funding.
As a Military Friendly School, Fountainhead College distinguishes itself from other regional institutions by their unprecedented level of commitment to providing veterans and military service men and women with a unique blend of quality education, training, job placement and dedicated veteran support throughout a student's enrollment.
Fountainhead College's Admissions and Financial Aid Departments assist military service members, veterans, reservists and their families with the admissions process, student services, job placement and help with understanding special military benefits (Please visit http://www.fountainheadcollege.edu/admissions-college-information/veterans).
Fountainhead College is also proud to partner with the Department of Veteran Affairs to offer the Yellow Ribbon program and fund part of the higher tuition expenses for eligible veterans in the form of a scholarship. Fountainhead College has also partnered with GoArmyEd.com to offer eligible military members tuition assistance benefits.
Center of Academic Excellence
The National Security Agency and Department of Homeland Security have designated Fountainhead College a National Center of Academic Excellence in Information Assurance (cybersecurity) Education (CAEIAE), and the school actively seeks out ways to raise awareness and to create vital solutions to cyber-threats in the Knoxville community.
Fountainhead's prestigious designation as a CAEIAE recognizes Fountainhead's Network Security & Forensics bachelor's degree program as one of the best in the nation - and one of only 11 Centers of Academic Excellence nationwide that grant all six certifications that meet standards from the National Security Agency Committee on National Security Systems. This program is the only cybersecurity bachelor's degree offered by the CAEIAE in Tennessee, and the only college in East Tennessee that offers all six national certifications offered by the CAEIAE.