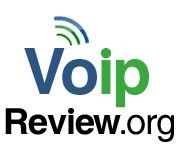 By finding a cheap VoIP provider, families get more phone for less money.
Seattle, WA (PRWEB) September 25, 2013
Families can enter the future today by throwing out their traditional home phones and replacing them with hyper-efficient Internet phones. These phones use Voice over Internet Protocol technology, which is usually just shortened to VoIP. It might be hard to believe, but upgrading to an Internet phone for a home phone service will actually save homes and families up to 80% on their monthly phone bills.
In times like these, it's more important than ever for loved ones to stay in touch. Landlines may be a relic of the past, but home phones are not. To help homes get the best deal while staying connected, the experts at http://voipreview.org put together this list of the best ways that residential VoIP services help friends, loved ones, and families stay in touch.
1. No Long Distance Fees
Because VoIP calls are made over the Internet, they avoid many of the pitfalls traditional landlines succumb to, including long distance rates. A traditional analog phone needs to maintain a direct electrical current between all phones involved in a call, and holding that connection is actually quite expensive.
A VoIP call sends compressed packets of data through the Internet, which each take the path with the least Internet traffic at that particular time. They may even split up, but they will all reach the target simultaneously. Because this is so much cheaper, residential VoIP providers almost never charge extra for long-distance rates. For families with roots all over the country, this is a lifesaver.
2. Cheap International Rates
Families that are spread across the globe have a whole extra set of problems calling each other with traditional telephony. International rates are much worse than long-distance, but thankfully VoIP services mitigate this problem. Through a process called Direct Inward Dialing (DID), VoIP calls are transmitted through the Internet to a local calling center. From there, the call is treated as if it were a local call. There's still a small fee for using the service, but it rarely exceeds 3 cents a minute.
3. Unlimited Calling
Loved ones often lose track of time when talking on the phone and can spend hours talking to one another in the process. With traditional phone companies this is usually a pretty big problem, but VoIP services almost always provide unlimited nationwide calling. In most cases, this service is part of the basic calling plan and costs nothing extra.
4. Several Free Features
Speaking of basic plans, most basic residential VoIP plans include several free calling features that other phone companies would charge extra for. Not only does this include equipment like IP phones or adapters that let customers keep their old phones, but often includes the following:

Caller ID
Voicemail
Call forwarding
Call blocking
Conference calling
IP video chatting
Fax-to-email
And more!
That way, families on a budget can still have access to the great calling features of a premium calling plan without breaking the bank. Other companies punish their customers for trying to save money, so why not save money and have great calling features?
Families, friends, and loved ones all save money when they switch to residential VoIP services instead of using an outdated landline. By finding a cheap VoIP provider, families get more phone for less money. One of the easiest ways to find a residential VoIP provider is by visiting http://www.voipreview.org/residential_voip, where several residential VoIP providers are listed for side-by-side comparison.