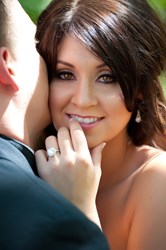 Newport Beach, CA. (PRWEB) September 24, 2013
One of the top Orange County plastic surgeons, Dr. Joseph T. Cruise, has begun offering the temple lift procedure as an alternative to the brow lift for those who are candidates. While the brow lift is effective in certain cases, it is a very invasive procedure, which can cause the hairline to change and require a long recovery period. The brow lift must also be performed under general anesthesia in an outpatient surgery center. As a facial specialist, Dr. Joseph T. Cruise recognized these issues and set out to perfect the temple lift as a more optimal solution for his patients.
"I am always striving to find ways of perfecting my patient's results, as well as their surgical experience. Offering the temple lift as an alternative to the brow lift does just that," mentioned Dr. Cruise.
For more information, please visit:
http://orangecountycosmeticsurgery.com/brow-lift-temple-lift/
He states there is a distinguishable difference between the brow lift and temple lift. The brow lift elevates the portion of the brow directly over the pupil, while the temple lift elevates the outer portion of the brow over the crow's feet area. As one of the top orange county plastic surgeons, with years of experience performing facial procedures, Dr. Joseph Cruise recognized that the majority of his patients had temple sag versus brow sag, therefore it didn't make sense to treat everyone with the traditional brow lift. The brow lift, which was the gold standard, did not address the lowering of the lateral brow or the crow's feet.
Dr. Joseph T. Cruise now offers his patients the temple lift in order to better meet their needs. In perfecting the procedure, patients have only small incisions in the temple area with little to no hair loss, as well as no change in the hair line. The procedure also improves the crow's feet lines seen at the outer edge of the eyes resulting from aging. Additionally, the temple lift is now being offered under local anesthesia in an office setting. The results are much more natural and the recovery is easier as well.
About Cruise Plastic Surgery:
Cruise Plastic Surgery, located in Newport Beach, Orange County, California, is one of the top plastic surgery practices in the Southern California region. The director, Dr. Joseph T. Cruise, is a fully trained, board-certified plastic surgeon specializing in facelift, breast augmentation, tummy tuck and other cosmetic surgery procedures. Dr. Cruise is also one of the region's best known surgeons for rhinoplasty (nose surgery), neck lift surgery and gynecomastia. His dedication and focus is clearly evident in the comprehensive educationally based web site he manages and the concierge-like customer service his patients receive from the entire office. Experience and predictably good results have earned him the distinction of being one of the best plastic surgeons in Orange County.