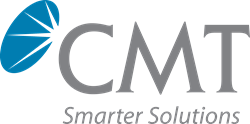 Customers will benefit significantly from our alliance with Symantec allowing for just one service provider to manage all infrastructures in the cloud.
Santa Clara, CA (PRWEB) September 24, 2013
Silicon Valley-based technology solutions provider Computer Media Technologies (CMT) has enhanced its data protection and cloud computing offerings to include cloud backup disaster recovery solutions through a new partnership with Symantec Corporation.
CMT's new cloud backup and recovery solution offers self-service cloud backup that leverages Symantec NetBackup® 7.5 with AIR (auto image replication) and data protection optimization. The new solution helps enterprises overcome data protection challenges and replicate backup data securely to a dedicated cloud instance of NetBackup while maintaining near-term data locally for immediate restoration. This CMT service is completely managed using native NetBackup management tools.
"Customers will benefit significantly from our alliance with Symantec allowing for just one service provider to manage all infrastructures in the cloud," said Kurt Klein, CMT CEO. "Collaborating with Symantec allows CMT to provide customers with solutions that don't demand multiple vendor relationships while streamlining the implementation process."
CMT offers its customers greater control over their data and disaster recovery options than ever before. With the cloud backup and recovery solution service CMT enables its customers the ability to restore from local or a cloud copy of their data to either its original source or a virtual private datacenter in the cloud.
"We are committed to helping customers and partners maintain overall security and availability, while effectively managing an influx of information," said John Eldh, vice president, Americas channel sales, Symantec Corporation. "CMT's cloud backup and recovery offering is a solutions-driven approach that focuses on providing value and flexibility to keep up with ever-changing IT environments."
As part of the disaster recovery offering, CMT monitors business environments – large and small – to ensure data is being backed up and replicated via Symantec NetBackup. Improved security encrypts data in transit and at rest, using keys that only the customer controls.
"Data growth is exponential and backup performance and recovery capabilities are incremental for enterprises," said Klein. "In the past, an enterprise would need to open a costly disaster recovery center. But with our cloud backup and recovery solution customers will be using all the tools they are already accustomed to, with their existing license and pay for storage as it's used."
Symantec NetBackup is a leading data protection software. Organizations depend on NetBackup to reduce risk and increase efficiency in enterprise IT infrastructures, and to gracefully manage the increasing complexity of data protection and recovery.
For more information about CMT's Cloud Backup & Recovery solutions powered by Symantec, visit http://www.gocmt.com.
About CMT, Inc.
Computer Media Technologies (CMT) delivers high-performance, cost-effective solutions in cloud computing, IT infrastructure and managed services for businesses. For 30 years, CMT has provided customers with secure, flexible and reliable IT solutions that evolve along with their business goals and needs. CMT maintains the highest levels of partnership accreditation with leading IT manufacturers and cloud solution providers, including Symantec, NetApp, Brocade, Quantum, Cisco, VMware and PeakColo. To learn more about CMT's broad range of expertise and services, including its comprehensive CMT Cloud Solutions portfolio, visit gocmt.com or call 1-800-969-4CMT.
# # #