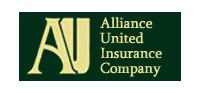 Since utilizing Sertifi's flexible and robust API solution, Alliance reduced its operating costs by 75% which saves the company thousands of dollars each month!
Chicago (PRWEB) September 25, 2013
Alliance now uses Sertifi's eSignature API solution to collect paperwork from insurance agencies. The solution enables agencies to quickly submit required paperwork, creating profitable business relationships faster. Agencies greatly appreciate the convenience of signing electronically.
"With Sertifi's flexible and robust API solution, we have reduced our operating costs by 75% which saves us thousands of dollars each month!" said Karim Jernite, Director of Application Development, Alliance United Insurance Company.
Since implementing Sertifi, Alliance significantly reduced its operating costs, especially with costs regarding staff time. The company now saves more than 83 person-hours each month!
Prior to using Sertifi, Alliance's staff spent about 10 minutes reviewing each document to ensure data was correct and complete. The process for bringing on new business partners was slow and labor intensive - it entailed completion of broker appointment forms, W9s, and other documentation. Alliance was forced to manually send the paperwork to agencies. Once it was returned, they were burdened with re-keying data and reviewing applications for missing documents and information. All indexing and storing of the final documents were also done manually, adding to the costs and time required.
Alliance implemented Sertifi's affordable API solution for in-session signing on the company's website to automate its appointment process. Agencies now complete the required paperwork online. The solution eliminates annoying follow-ups and time spent reviewing documents for approval. Documents are now stored automatically.
Alliance reports that between 500 and 600 documents are signed using Sertifi. About 70 to 80% of these documents are signed electronically with the remaining 20 to 30% signed manually utilizing Sertifi's Print, Sign, and Fax feature which gives agencies the flexibility to sign manually and Alliance the ability to store electronically. Documents printed, signed, and faxed include a bar code allowing the documents to be matched to the original electronic record and stored as part of the transaction.
Contact Sertifi
Sertifi offers a complimentary 30-day trial at http://www.sertifi.com. You can also contact sales at 1.866.983.8877 to get started.
About Sertifi
Sertifi provides eSignatures and Closing Automation Solutions that help organizations close deals faster. Sertifi enables sales teams to quickly reach agreements with customers and then execute the deals with electronic signatures. Customers can access Sertifi through its leading eSignature API, pre-built Salesforce and Microsoft Dynamics CRM integrations, and Web Portal. Leading organizations around the world including Pitney Bowes, CareerBuilder, U.S. Air Force, and Cricket Communications trust Sertifi.
About Alliance United Insurance Company
Alliance United is a California Company serving local auto insurance customers for more than ten years. The company is an alliance of some of the top insurance professionals in California. The company was formed to combine the best of customer service with the best of customized insurance products. For more information, please visit http://www.allianceunited.com.