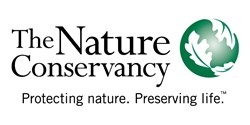 "This strategic merger will enable us to achieve big things together," said Mark R. Tercek, president and CEO of The Nature Conservancy.
Arlington, VA (PRWEB) September 24, 2013
The Nature Conservancy and Rare today announced their intent to merge, combining forces to accomplish greater conservation outcomes together than either organization could alone.
Under the combined organization, Rare, known for its ground-breaking Pride campaigns, aimed at inspiring and empowering local people to conserve their natural resources, will retain its identity and brand. Brett Jenks will continue to serve as Rare's president and CEO. He will become an executive vice president of the Conservancy and lead the Conservancy's Oceans Program as managing director.
"This strategic merger will enable us to achieve big things together," said Mark R. Tercek, president and CEO of the Conservancy. "Both organizations are results-driven, entrepreneurial and focused on finding innovative solutions for protecting the natural systems on which all life depends. Coming together will enhance our ability to collaborate with partners around the world and solve real problems."
"Combining organizations gives Rare and The Nature Conservancy an opportunity to increase our impact across many geographies," said Jenks. "Together, we'll be able to scale up Rare's Pride campaign approach and tackle new initiatives in support of our shared vision for conservation and community engagement."
A top priority for the merged organization is to revitalize ocean conservation around the world by collaborating with others and utilizing the reach and expertise of both organizations. This includes the work Rare is doing with its suite of partners to boost fish stocks, increase food security, improve livelihoods and build coastal climate resilience in near-shore fisheries throughout the developing tropics.
"The time to get ocean conservation right is now," said Jenks. "By bringing together the Conservancy's local presence and conservation planning and science expertise with Rare's marketing skills and wide network of partners, we have the chance to make real progress in conserving the planet's oceans and improve the livelihoods of the billions of people around the world that depend on them."
Additionally, the merged organization will expand the use of Rare's Pride campaigns, the organization's signature method of using proven marketing tactics to inspire local people to adopt conservation solutions and empower them to make those solutions their own. Rare and its partners have conducted over 250 Pride campaigns in more than 50 countries.
"Rare and The Nature Conservancy are a natural fit," said Tercek. "Our teams have collaborated around the globe for years. We share a common vision about the important role local people must play in protecting nature and the services it provides us all. At its heart, this merger is about enabling both organizations to do more together than we could individually."
The boards of directors of Rare and the Conservancy both have approved plans to pursue a merger. Teams of staff are now working together to develop implementation plans to guide the strategic alignment of the two organizations.
Please see the FAQ on the Rare/Nature Conservancy merger for additional information.
xxxx
The Nature Conservancy is a leading conservation organization working around the world to protect ecologically important lands and waters for nature and people. The Conservancy and its more than 1 million members have protected nearly 120 million acres worldwide. Visit The Nature Conservancy on the Web at http://www.nature.org.