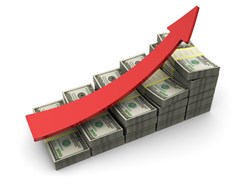 Orange, California (PRWEB) September 25, 2013
Broadview Mortgage, a California based mortgage lender, reports that the guidelines for Fannie Mae loans will be changing in November. Notable among these changes is an increase in the minimum down payment required on a Fannie Mae conventional mortgage.
Updates to Fannie Mae's Desktop Underwriter, known as DU, are not at all uncommon.
Most changes are minor and do not directly impact a buyer's ability to qualify for financing. In some cases though, a change comes along that directly affects a buyer's ability to qualify for a home mortgage loan.
While the conventional loan requires 1.5% higher down payment, this can mean considerable savings for homebuyers with other costs associated with the loan.
Conventional loans above 80% Loan to Value (LTV) require Private Mortgage Insurance (PMI). At 95% LTV, PMI rates drop significantly from those rates at 97%.
Meeting the required 45% debt to income (DTI) ratio also becomes easier with a 5% down payment and reduced PMI.
With FHA mortgage insurance now permanent, conventional financing is a reasonable alternative to save consumers thousands of dollars over the life of their mortgage.