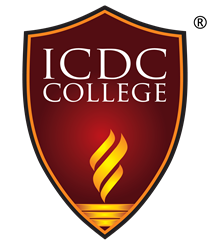 ICDC College is pleased to be considered a SOC Consortium and meet the educational needs of service members and their families while presently serving.
Los Angeles, CA (PRWEB) September 25, 2013
ICDC College was recently accepted as a member of the Servicemembers Opportunity College (SOC) Consortium. The SOC Consortium consists of 1,900 accredited academic institutions that are committed to ensuring greater accessibility of quality educational opportunities for Military Service Members, Veterans, National Guard, Reservists, military spouses, and their families. Founded in 1972, the SOC Consortium was established to primarily assist Service Members who experienced difficulty in completing their college education due to frequent deployments, military assignments and transfers. The SOC also functions in cooperation with 15 higher education associations, the Department of Defense, and active components of the Military.
"ICDC College is pleased to be considered a SOC Consortium and reaffirm our commitment in meeting the needs of service members and their families who wish to pursue a college education while presently serving – giving them a flexible education when and where they need it the most," said ICDC College's Director of Community and Military Relations.
About ICDC College
ICDC College offers online Associate Degree in programs such as Alcohol and Drug Counseling, Homeland Security, Healthcare Management, and Business Management and Accounting. In addition, ICDC College offers Certificate and Fast-Track Diploma programs online and on campus, including Homeland Security and Investigation, Medical Assistant, Computerized Accounting, Medical Office Management, Paralegal, and many more.* ICDC College is accredited by the Accrediting Commission of Career Schools and Colleges, an accrediting agency approved by the U.S. Department of Education, and is also approved by the Department of Veteran Affairs as an Institution of Higher Learning. ICDC College is named as a 2014 Military Friendly® School and ranks among the top 20% of all colleges, universities and trade schools that are doing the most to embrace America's Veterans, as reported by G.I. Jobs. Please visit http://icdccollege.edu for more information.
Press Inquiries: Please contact Lisa L. McGloiry, J.D. at ICDC College: Phone: 310-482-6996 ext. 129 / email: lisa.mcgloiry(at)icdccollege(dot)edu.
*Not all programs offered at all campuses and/or online. Certain restrictions may apply. For more information about our graduation rates, the median debt of students who completed the programs, and other important information, please visit our programs page at http://ww2.icdccollege.edu/icdccollege.edu/fields-of-study.
This website contains links to other internet sites not owned, controlled, or operated by ICDC College. ICDC College does not guarantee the accuracy, completeness, currency, or functionality of any external sites. The content of those sites is to be considered strictly that of its authors and may not necessarily represent the opinions or policies of ICDC College.